Hong Kong-based Edko Films has announced 3D fantasy adventure Monster Hunt, to be directed by Raman Hui, who co-directed Shrek The Third.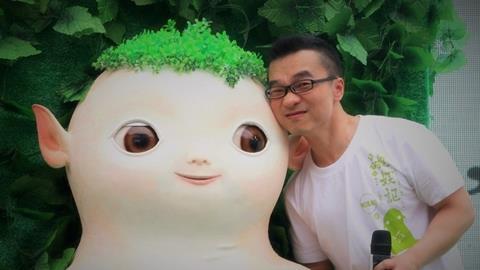 The $30m Chinese-language film will star Bai Baihe (Personal Tailor), Kai Ko (You Are The Apple Of My Eye) and Jiang Wu (A Touch of Sin).
Based on the supernatural classic Strange Tales From A Chinese Studio, the film will feature Woba, a CGI protagonist who is the last of the monster kings embroiled in a war with humans that has lasted generations. His quest is to bring unity to the two races with the help of characters played by Bai and Ko.
"We give this classic tale a new spin by reducing the horror element and reinventing it with family-friendly fantastical characters and settings in an epic style," said Hui.
Veteran actor Eric Tsang (Infernal Affairs) and Hong Kong's 'Queen of Comedy' Sandra Ng (The Golden Chicken trilogy) will also feature along with Yan Ni (A Woman, A Gun And A Noodle Shop) and Wallace Chung (Drug War).
The film's top-flight crew includes producer Bill Kong (Crouching Tiger, Hidden Dragon), production designer Yohei Taneda (Kill Bill Vol. 1), costume designer Yee Chung Man (Curse of the Golden Flower), DoP Anthony Pun (The Silent War), VFX supervisor Jason H. Snell (Pirates Of The Caribbean: Dead Man's Chest) and action choreographer Ku Huen Chiu (Journey To The West: Conquering The Demons).
Hui's other credits include animating Shrek and Puss In Boots. Monster Hunt will be his first Chinese-language film as well as his live action feature directorial debut.
Edko plans an Asia-wide release for the film around the Lunar New Year holidays, which fall in February 2015.