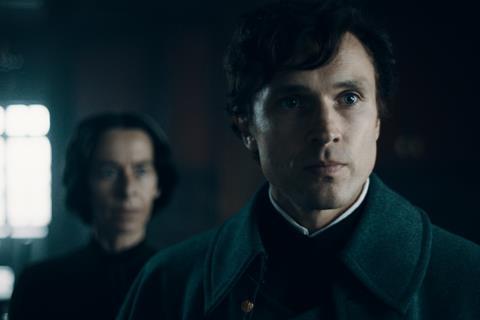 Production is underway in Latvia on Christopher Hatton's Raven's Hollow, a horror film about gothic writer Edgar Allan Poe that genre platform Shudder has boarded for North America, UK-Ireland and Australia-New Zealand.
Shudder is planning a release for 2022 for the film, which stars William Moseley, Melanie Zanetti, Kate Dickie, David Hayman, Oberon K. A. Adjepong and Callum Woodhouse.
Raven's Hollow is Hatton's fourth feature, after Sammyville, Robotropolis and Battle Of The Damned. It is produced by Caroline Stern for the UK's Canoe Film, Andrejs Ekis for Latvia's Cinevilla Studios and Todd Lundbohm and Mark Andrews for backers 828 Media Capital from the US.
Filming is taking place at Cinevilla Studios in Latvia, with Creativity Media and Filmgate handling post and VFX respectively, in the UK. Patrick Fischer and Richard Kondall are executive producing for Creative Media.
The film is a fictional account of US writer Poe's time at the US Military Academy, known as West Point. Returning from a training exercise in upstate New York, Poe and four other West Point cadets make a gruesome discovery. This encounter will lead them into a forgotten community where they find a township guarding a frightening secret that feeds Poe's wandering and ingenious mind.
It joins an expanding slate for AMC-owned platform Shudder, which also has Raging Grace, a UK horror written and directed by Paris Zarcilla and produced by Chi Thai, which will shoot in November.