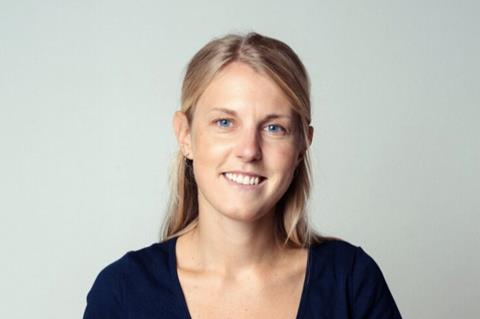 Norway's Andrea Berentsen Ottmar, one of the producers of Kristoffer Borgli's Sick Of Myself in Un Certain Regard, is leaving Oslo Pictures to concentrate on her own independent productions.
Her new outfit doesn't yet have a name but she says, "I know which talents I want to work with and the people I want to continue relationships with on the production side and also the talent side." She will continue to collaborate with Dyveke Bjørkly Graver, who had also been at Oslo Pictures.
The first film on her new slate is Armand, the debut feature of Halfdan Ullmann Tøndel, who is the grandson of Liv Ullmann and Ingmar Bergman. The story is about a young boy who is accused of assaulting his best friend at elementary school. She says of Ullmann Tondel, "He's really great with actors and he's really sophisticated in exploring human emotions, psychology and responses. He can tackle human dynamics on a really detailed level."
Armand is in financing stage to shoot in 2023, with development funding from the Norwegian Film Institute.
Berentsen Ottmar, an EFP Producer on the Move this year, was also one of the producers on Oscar-nominated The Worst Person In The World.
Borgli's Sick Of Myself premieres today (22nd) and is sold by Memento; producers are Berentsen Ottmar and Bjørkly Graver. Kristine Kujath Thorp (Ninjababy) and artist-turned-actor Eirik Sæther star in the story of a woman who makes herself ill to get attention when her boyfriend's art career takes off. Berentsen Ottmar says Borgli is a director "who is very vocal that he wants to say something about the culture we live in."
After setting up Frokost Film, Berentsen Ottmar had been with Oslo Pictures since 2018.
Eskil Vogt, Joachim Trier and Thomas Robsahm have also recently severed ties with Oslo Pictures, which is undergoing a restructuring.