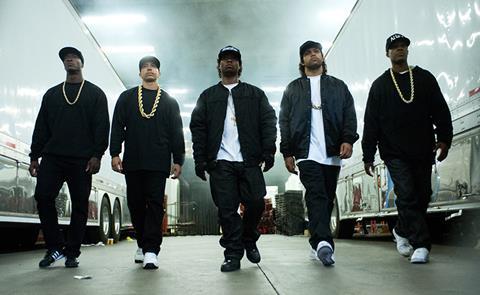 Sierra/Affinity's Nick Meyer and Marc Schaberg have added Scott Bernstein's SMB Films to its expansive roster of supply deals.
The first-look agreement follows a strong run for the former Universal Pictures executive since he launched his company in 2014.
His producing credits include Straight Outta Compton and he served as executive producer on Ride Along 2 starring Kevin Hart and Ice Cube. Bernstein is currently producing horror feature The Turning based on Henry James's celebrated novella The Turning Of The Screw at Amblin, with Floria Sigismondi attached to direct.
SMB Films, along with Harvey Mason, has also acquired the life rights to Aretha Franklin, and acquired the life rights to Pete Rose with Middleton Media Group.
Prior to establishing SMB Films, Bernstein served as executive vice-president of Universal Pictures for 10 years where he oversaw production on Ride Along, It director Andy Muschietti's breakout hit Mama, Jason Bateman and Melissa McCarthy's Identity Thief, Guillermo Del Toro's Hellboy 2: The Golden Army, the comedy Role Models starring Paul Rudd and Seann William Scott, and The Break-Up with Vince Vaughn and Jennifer Aniston.
Before Universal, Bernstein served as an executive at Revolution Studios and at Lionsgate Films where he oversaw production on Monsters Ball starring Oscar-winner Halle Berry.
Sierra/Affinity acts as the exclusive sales agent for films developed and produced by Sidney Kimmel Entertainment, Bold Films and Sierra Pictures. Following eOne's equity investment in Sierra Pictures, Meyer and his team handle sales outside the UK, Canada, Australia/New Zealand, Benelux and Spain on films produced and acquired by eOne Features, as well as films from The Mark Gordon Company that eOne distributes.