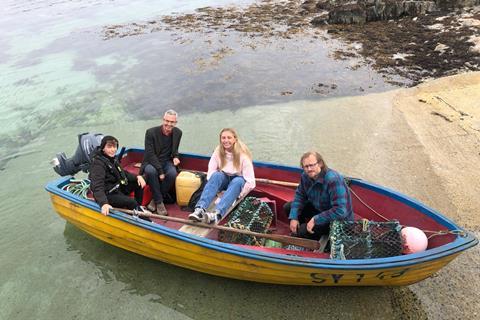 UK filmmaker Johnny Barrington's directorial debut Silent Roar will start shooting on the Isle of Lewis on September 6, produced by The Inbetweeners Movie's Chris Young, and with backing from BBC Film, BFI and Screen Scotland.
Silent Roar is the story of a young surfer dealing with the grief of his father's death and stars newcomers Louis McCartney and Ella Lily Hyland.
Young, best known for The InBetweeners Movie, also produced Barrington's Bafta-nominated short Tumult and runs the talent development scheme Young Films Foundation on Barrington's native Isle of Skye in Scotland.
The producer met Barrington when the young filmmaker worked as a minibus driver on Young's Gaelic-language short The Crimson Snowdrop in 2004. Silent Roar was developed on the Isle of Skye during the first UK lockdown. BBC Film executive Eva Yates was an early champion of the project.
"We are so excited to take this opportunity afforded us by BBC Film, BFI and Screen Scotland, to give Scottish filmmaking a shot in the arm," said Young. "[This is] a film which captures the unique landscape of the Hebrides as a backdrop to a story that celebrates the joy and the pain of adolescence in the context of surfing.
"Having lived here for over 20 years, I've longed to find a film that can express the power and the glory of this landscape and its people, and Silent Roar is that film," he continued. "Johnny is exactly the kind of talent we hope to unearth and support at Young Film Foundation – a great new writer with something unique to offer to global contemporary cinema. We are hugely indebted to the people of Uig who will be providing us with their support and goodwill, not to mention our local line producer Shona Mackenzie."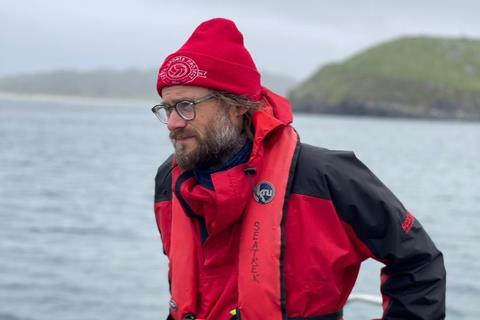 "Silent Roar is about the weird and wild things people do with their grief. It is inspired by recent life events and my childhood, all mixed up so nobody would ever recognise it," said Barrington.