John Carney's Aidan Gillen-starring musical will premiere at the Irish festival in February.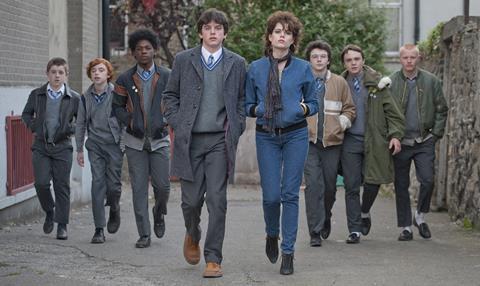 John Carney's loosely autobiographical musical about a boy growing up in Dublin in the 1980s is set to open the 2016 Dublin International Film Festival (Feb 18-28).
Aidan Gillen (Game Of Thrones) stars in the coming-of-age drama alongside Jack Reynor (Macbeth) and Marie Doyle Kennedy (Jupiter Ascending).
The full festival programme will be released in late January.
Sing Street will be released by Lionsgate UK in cinemas across Ireland on March 18, 2016.
Carney said: "The film loosely charts my own experiences as a skinny kid in a pretty rough and tumble school in mid-1980s Dublin."
"I invite any of the school bullies from back then (teachers included), to the screening, where I will publicly fight them," he joked.