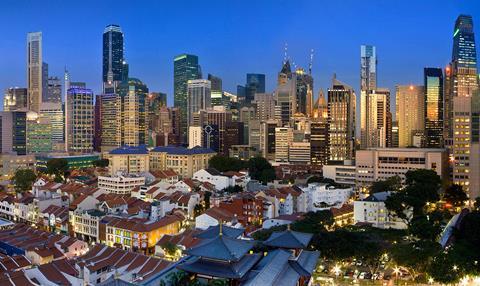 Singapore is closing cinemas, theatres, karaoke parlours and other entertainment venues for one month as part of a new raft of anti-coronavirus protection measures as infections in the city state increase.
Other measures include restricting gatherings outside work and school to a maximum of 10 people from 11.59pm, March 26, to April 30 this year.
All religious services, congregations, concerts and group tours at museums will also be suspended. However, supermarkets, shopping malls, restaurants, museums and gyms remain open for now, although they will need to adhere to strict rules on crowding.
During a press conference on March 24, Singapore's National Development Minister Lawrence Wong said that a large proportion of local transmission is taking place during social gatherings.
"We are mindful that the Covid-19 outbreak has already impacted many businesses, and the measures we need to take to protect ourselves to save lives will have economic impact," said Wong. He added that the government intended to announce a second package of stimulus measures later this week.
As of March 26, Singapore had reported 558 cases of infection from coronavirus and two deaths. Like many countries in East Asia, the city state has seen a large increase in cases over the past few weeks, due to Singapore citizens and permanent residents returning from Europe and North America, which have both become hotspots for the disease.
Singapore has 297 cinema screens operated by major players including Golden Village, Shaw Organisation and Cathay Organisation. It has one of the highest per capita cinema attendances in the world with 18.5 million admissions in 2019. Box office last year was $120.9m (S$175.4m).