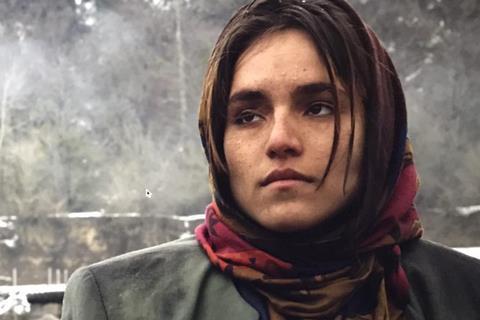 The 29th Singapore International Film Festival (SGIFF) announced its full line-up today, with 103 films from 44 countries, and the launch of a new SGIFF Film Fund.
The new funding scheme aims to nurture up-and-coming Southeast Asian filmmakers through two grants. The Tan Ean Kiam Foundation – SGIFF Southeast Asian - Documentary Grant will support four mid-length or feature projects annually, with a cash amount of S$25,000 each, while the SGIFF South East Asian – Short Film Grant will support two short films annually, with a cash amount of S$4,000 and post production support worth of S$4,000 each.
The film fund is the latest initiative of the festival's ambition to build filmmaking, along with its two existing educational initiatives, the Southeast Asian Film Lab and the Southeast Asian Producers Network.
The festival's most anticipated section, the Silver Screen Awards, will have four films by women filmmakers in competition, including Bulbul Can Sing by Indian director Rima Das; The Day I Lost My Shadow by Syrian director Soudade Kaadan; The Future Cries Beneath Our Soils by Vietnamese director Pham Thu Hang; and House of My Fathers by Sri Lankan director Suba Sivakumaran.
Also vying for the Silver Screen Awards are the international premiere of Dayan by Behrouz Nooranipour from Iran; Singapore director Yeo Siew Hua's A Land Imagined, which won the top prize in Locarno; Kazakh director Emir Baigazin's The River, which won best director at Venice's Horizons; and Chinese director Bi Gan's Long Day's Journey Into Night, which premiered in Cannes' Un Certain Regard.
Hong Kong filmmaker Stanley Kwan will serve as head of jury, while the Southeast Asian short film competition, also part of the Silver Screen Awards, will be determined separately by an all-women jury panel headed by Berlinale's Maike Mia Hohne.
The Special Presentation section will be a gala showcase of the world premiere of Filipino director Mikhal Red's latest film Eerie; and Dear Ex, the debut feature of Taiwanese filmmakers Mag Hsu and Hsu Chih Yen which has received eight nominations at the upcoming Golden Horse Awards, including best film.
Singapore cinema has a big presence this year, with six feature films and 12 short films, including the world premiere of The Last Artisan by Singapore-based Craig McTurk, a documentary on Teo Veoh Seng who was the head artisan of Singapore's Haw Par Villa theme park for seven decades; and the international premiere of Cannonball by Mark Chua and Lam Li Shuen, a travelogue of their band ARE's tour through Australia.
The festival will present its highest honour, the Honorary Award, to humanist Cambodian filmmaker Rithy Panh whose The Missing Picture was the first Cambodian film nominated for an Academy Award, while Chinese actress-director Joan Chen will receive the Cinema Legend Award
The festival will also bring back several iconic gems, including Thai director Yongyoot Thongkongtoon's modern sports classic The Iron Ladies; the late Malaysian filmmaker Yasmin Ahmad's controversial Chinese boy-meets-Malay girl tale Sepet; Singapore director Royston Tan's gangster cult film 15 for its 15th anniversary; and Alan Parker's Midnight Express, which will be presented by producer Lord David Puttnam for the film's 40th anniversary.
In addition to film screenings, SGIFF aims to raise public interest and promote cultural exchange through various mentorship programmes (such as the Youth Jury & Critics Programme), masterclasses and dialogues with attending filmmakers (such as Carlos Reygadas, Stanley Kwan, Rithy Panh, Joan Chen, Daniel Dae Kim, Sammi Cheng and Lord David Puttnam).
As previously announced, the 12-day festival will open with Malaysia-born Taiwan-based director Ho Wi Ding's The Cities Of Last Things, which won the top prize at Toronto's Platform, on Nov 28 at the historic Capitol Theatre. It will be accompanied by Singapore director Tan Wei Keong's short film Kingdom, which is commissioned by the festival.
For the festival team, Shooting Gallery Asia's group managing director Sebastian Tan has recently assumed the role of chairperson, while Thai filmmaker Pimpaka Towira is in her second year as programme director. Wahyuni Hadi and Ang Hwee Sim remain as executive director and general manager respectively.
SGIFF, the longest running international film festival in South East Asia, is currently ran as part of the annual Singapore Media Festival (SMF) hosted by Info-communications Media Development Authority of Singapore (IMDA).