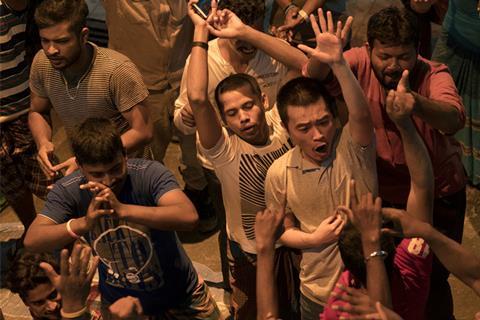 Singapore Film Commission (SFC) is planning to introduce a new grant for co-production within Southeast Asia, which will offer $183,000 (S$250,000) per film project.
Qualifying projects must involve a Singapore producer and a director from a Southeast Asian country, including Brunei, Cambodia, Indonesia, Laos, Malaysia, Myanmar, Philippines, Thailand and Vietnam. Grants will be capped at 50% of production budgets and producers do not need to spend more than 50% of the grant in Singapore.
The SFC, which is part of Singapore's Infocomm Media Development Authority (IMDA), will launch the initiative in the second quarter of 2019. It was announced by Singapore's Minister for Communications and Information, S. Iswaran, at the on-going Asia TV Forum (ATF), taking place as part of the Singapore Media Festival (SMF).
In recent years, Singapore's subsidy schemes have been aimed at local filmmakers, including the New Talent Feature Grant, Development Assistance and Production Assistance. All these schemes will continue to run alongside the new grant.
Local productions funded through these initiatives include award-winning films such as Kirsten Tan's Pop Aye, Boo Junfeng's Apprentice and Yeo Siew Hua's A Land Imagined, which won the Golden Leopard at this year's Locarno film festival.
IMDA's production assistance has occasionally been granted to international films co-produced with Singapore companies, such as recent hit Crazy Rich Asians, produced with Singapore-based Infinite Studios.