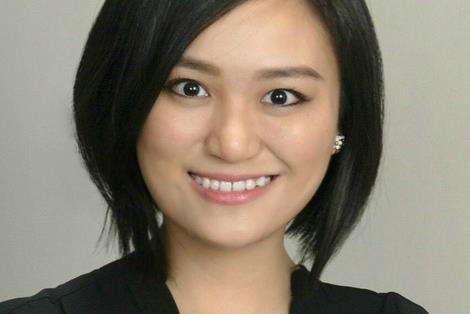 Busy SK Global, whose Ivanhoe Pictures label co-produced and co-financed the reigning North American box office champion Crazy Rich Asians, has hired film development and production executive Xian Li as senior vice president, production.
Li will work alongside the executive teams of SK Global's two labels, Ivanhoe Pictures and Sidney Kimmel Entertainment, and will be charged with enhancing and expanding the slate of Asian-focused, globally minded film and TV projects.
"After focusing on Asia in the past years, I'm truly inspired by the fascinating creative talents and materials available, and how they differ from the current domestic creative landscape," said Li. "I have always hoped to help promote diversity and bring more Asian contents to a global audience. I greatly admire John [SK Global president John Penotti], and the team's groundbreaking efforts on this front and I'm excited for this great opportunity to join SK Global/Ivanhoe to continue this endeavor.
"The success of Crazy Rich Asians is a strong manifesto that the audience deserves to see more diverse content from Hollywood, and there couldn't be a better timing for us to build on this success and momentum."
Penotti added: "Since the launch of Ivanhoe Pictures several years ago, it has always been our ambition to grow not only with local productions in international markets, but also to develop and produce local stories for a global audience. Crazy Rich Asians was one of our first projects in development, and its success affirms our belief that audiences recognize both that each one of us is unique and – at the same time – that we are part of a global community.
"From our adaptation of the YA novel The Walled City (set in the former Kowloon settlement) to our collaboration with Jon Chu to tell the story of the rescue of 12 young boys and their coach from the Tham Luang Nang Non cave in Thailand, SK Global and Ivanhoe Pictures are committed to local stories for a global audience. Xian is the perfect executive to oversee this exciting work for us."
Prior to joining SK Global, Li served as director, development and production with Fox International Productions (FIP), where she oversaw development and sourcing materials across Asia, in addition to securing key international properties to adapt as English-language features for Fox.
During her tenure at FIP, Li was involved in the South Korean hit The Wailing, a co-production between FIP and SK Global's Ivanhoe Pictures. She supervised development and production of various Asian local-language films including the Japanese-language feature Memory Of Antique Books from director Yukiko Mishima; and Ji-hoon Kim's South Korean drama I Want to See Your Parents' Faces.
Li also worked on the international marketing and distribution campaigns for award winning features including Birdman, The Grand Budapest Hotel, and Brooklyn.