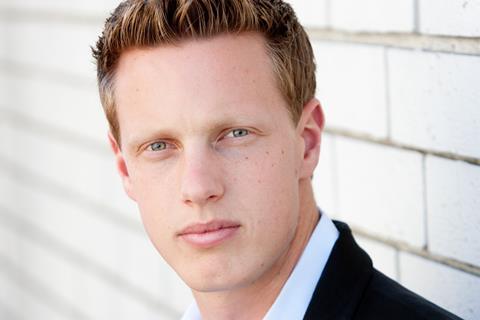 Skydance Media has hired four senior figures from DreamWorks Animation as David Ellison builds his nascent animation studio.
The move comes after Ellison (pictured) launched the animation division last year to make features and television series in partnership with Spain's Ilion Animation Studios. President of animation and family entertainment Bill Damaschke, the former DreamWorks Animation chief creative officer who joined last October, announced the hires on Tuesday (February 27).
Holly Edwards has been named head of production, animation; Kim Mackey head of talent acquisitions and talent development; Jessie Carbonaro director of talent acquisitions and talent development; and Matthew Burke director of finance.
Edwards, a 20-year veteran of feature films who joined DreamWorks Animation in 2002, will work closely with Damaschke and individual producers on animation projects and help establish the studio's growth plan.
At DreamWorks Animation she managed films across three intercontinental locations. Prior to that she produced animation and live-action projects for television and the web at Curious Pictures West, Wild Brain, and Colossal Pictures.
Mackey will be responsible for recruiting and talent development strategy across all divisions of the company – animation, live-action film, television, and interactive – and will report to president and COO Jesse Sisgold.
Mackey has been in animation for 22 years and most recently served as global head of recruiting for DreamWorks Animation. As a studio executive, she managed resource needs across the entire studio's production slate, including the Shrek, Kung Fu Panda, Madagascar, and How To Train Your Dragon franchises.
Carbonaro will develop and maintain relationships with talent throughout the animation, interactive and live-action communities. She served at DreamWorks Animation for close to 13 years, spending 10 as a production supervisor on projects such as Madagascar, Madagascar 2, Shrek The Third, Shrek Forever After, Megamind, The Croods, Puss In Boots, and Home.
Burke previously served 14 years as finance lead on multiple animated features at DreamWorks Animation. Prior to that he spent more than 10 years at Walt Disney Imagineering's film division as senior production accountant.
The first three animated features on the runway are Luck, due to open on March 19, 2021, Split (working title), and Powerless (working title).
"With this accomplished team in place Skydance is now well positioned to achieve our goal of producing a bold, original slate of both animated and family programming," Damaschke said. "Holly, Kim, Jessie and Matt have the wealth of experience, knowledge and skills to lead our creative teams and bring together talented artists to build an animation studio that is a destination for top storytellers in the industry."
The existential comedy Luck is being directed by Alessandro Carloni based on a screenplay by Jonathan Aibel and Glenn Berger. Split is a coming-of-age story about a teenager with magic powers and is directed by Vicky Jenson from a screenplay by Linda Woolverton. Nathan Gren will direct the recently announced Powerless.