Sonja Prosenc's History Of Love scooped three prizes at the co-production forum.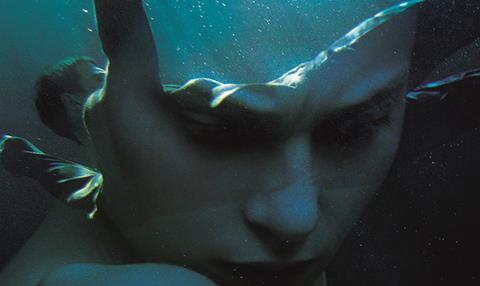 Slovenia was the big winner at this year's edition of the When East Meets West (WEMW) co-production forum with Sonja Prosenc's second feature History Of Love picking up three awards.
The film's producer Rok Secen, one of the co-founders of Ljubljana-based Monoo, was presented with the EAVE Scholarship Award to participate in the European producers' training programme.
In addition, Film London's Helena Mackenzie and Rome New Cinema Network's Alexia di Vito chose Prosenc's contemporary psychological drama to receive their prize of a guaranteed place at the London Production Finance Market and Rome's New Cinema Network next October.
Moreover, History of Love, which is currently structured as a Slovenian-Icelandic-Croatian co-production, was one of six projects to receive support from RE-ACT Co-Development Funding Scheme launched by the Friuli-Venezia Giulia Audiovisual Fund with the Slovenian Film Centre and th Croatian Audiovisual Centre last year.
The WEMW Development Award went to the Argentinian documentary filmmaker Victor Cruz's Kentannos about the phenomenon of extreme longevity in communities in Costa Rica, Okinawa and Sardinia, which is already planned as a co-production between Argentina, Italy and Spain, while the Belgian post-production house Flow sponsored the newly created Flow Postproduction Award to offer €10,000 worth of image post-production to Latvian filmmaker Janis Nords' next feature Foam At The Mouth.
Based on a screenplay by Matt Gossett, the third feature by NFTS graduate Nords will be produced by Riga-based Tasse Film - whose production of Renars Vimba's Mellow Mud will have its world premiere at next month's Berlinale with Pluto Film handling international sales - together with Lithuania's Art Box and Poland's Madants.
Meanwhile, Julie Bergeron of Cannes' Marché du Film gave two free accreditations to this year's Producers Network for two projects pitched during the WEMW forum.
Up-and-coming Polish producer Agnieszka Dziedzic of Koi Studio received a badge to attend the Producers Network with Ireneusz Grzyb's €1.2m Stances And Statues which is inspired by the life and works of the Polish writer Witold Gombrowicz and will be shot entirely in Argentina.
Istanbul-based Asli Filiz of Bir Film was selected by Bergeron from the documentary producers for Ayfer Ergün's For Women Only telling the story of three female taxi drivers in Iran, Jordan and Pakistan and the diversity of their lives in each of these countries.
Finally, WEMW's work in progress section for documentary projects Last Stop Trieste (LST) was held for the second time this year, with the HBO Europe Award for best documentary going to Georgian director Alexander Kvatashidze's See You In Chechnya.
LST's artistic director Rada Sesic reported that the four projects presented at the first edition last year have all been successful at international festivals: the 2015 HBO Europe Award winner Brothers by Wojciech Staron won the Grand Prix of the Critics Week in Locarno and Leipzig's Golden Dove, while Klára Tréncsényi's Train To Adulthood picked up the Next Master Award in Leipzig.
In addition, Mihajlo Jeltic's docu-animated debut 4 Passports had its world premiere at this week's Trieste Film Festival.