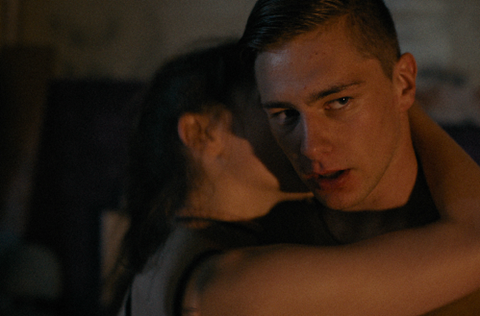 Wide Management has licensed French rights on Darko Štante's Slovenian drama Consequences (Posledice) to Epicentre Films.
At time of writing the film, which premiered in Disvovery last week and screens for the last time in TIFF on Sunday (16), had drawn the interest of buyers from other territories.
The feature marks one of the first LGBT-themed films from Slovenia, and the first by a Slovenian filmmaker to play at TIFF in almost 10 years.
Consequences is inspired by the director's own experience working in a youth correctional facility, and stars Matej Zemljic as a secretly gay young man who must hide his secret as he tries to survive inside a brutal detention centre.
Jerca Jeric and Andraž Jeric produced. As Screen revealed exclusively before TIFF, Uncork'd acquired North American rights and plans a theatrical and digital release in 2019.
After Toronto, Consequences will play the Festival of Slovenian Film, ahead of a national theatrical Slovenian release in October.
Danya Hannah, director of international sales at Wide Management, negotiated the deal with Daniel Chabannes and Corentin Sénéchal of Epicentre Films.
"Epicentre is a supremely innovative distributor, and we have always admired their great taste and distribution expertise," said Hannah. "We have had strong success working together previously on Alex Andwandter's You'll Never Be Alone, and Consequences is in great hands with them. We are thrilled that Epicentre will be a bold voice for this film's raw and powerful social message.'
"We were seduced by the power of the mise-en-scene and brilliant performances," said Chabannes and Sénéchal. "This is a Slovenian Fish Tank that sharply portrays idle youth who have lost their bearings, but who are ultimately in search of love."