First project will be Trent Haaga's 68 Kill, based on the crime novel by Bryan Smith.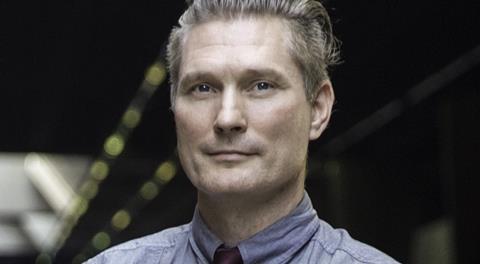 Snowfort Pictures and the UK's Alliance Media Partners (AMP) have announced a co-production slate of commercial genre films.
The three projects will see Snowfort handling US production and AMP fully financing.
First on the slate is 68 Kill from writer/director Trent Haaga, who previously wrote Deadgirl and genre festival hit Cheap Thrills.
Based on the crime novel by Bryan Smith, the film centres on a hard-working guy who can't say no to beautiful women which lands him in trouble when he agrees to steal $68,000.
Shooting is set to begin in March 2016, with casting currently taking place. CAA will handle domestic sales.
All three films will be developed and produced by Snowfort CEO Travis Stevens [pictured] and Bob Portal on behalf of AMP. The two previously worked together on Simon Rumley's Red White & Blue.
Executive producers will be AMP's Inderpal Singh and Snowfort's Stephanie Trepanier.
"One of Snowfort's primary goals for 2016 was to expand our annual production output," commented Stevens. "This global partnership allows us to do just that, alongside a partner with a proven track record of understanding and supporting bold filmmakers. We're here to make movies, not just talk about it."
Portal added: "Working with Snowfort allows Alliance Media Partners to deploy its financing and production capabilities in North America, and build a presence there working alongside a growing company that really 'gets it': we share Travis and Stephanie's taste in movies, but also admire their keen sales and marketing awareness."
Snowfort Pictures has developed the likes of Ted Geoghegan's We Are Still Here and Dennis Widmyer & Kevin Kolsch's Starry Eyes. They are currently in post-production on the likes of Ricky Bates Jr.'s Trash Fire and are shooting Sarah Adina Smith's Buster Mal Heart.
Alliance Media Partners recently acted as financier and executive produver of Greg Carter's My B.F.F. and also financed The Hoarder, starring Mischa Barton and Robert Knepper.