EXCLUSIVE: Swedish comedy-drama is the country's most successful film for 32 years.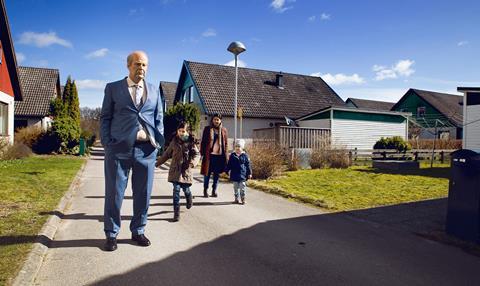 UK distributor Soda Pictures has bolstered its slate of foreign language titles by acquiring Hannes Holm's A Man Called Ove.
The comedy-drama is Sweden's entry for Best Foreign Language Film at the 2017 Oscars and recently made the nine-strong shortlist.
The film has already found critical and commercial success, grossing $20.5m at the Swedish box office, making it Sweden's most successful local film for 32 years.
Starring Rolf Lassgård, the film depicts a cantankerous old man whose very ordered world is shaken when he has to interact with his new neighbours. It was adapted from Fredrik Backman's bestselling novel.
A Man Called Ove is pencilled in for a UK release in summer 2017.
Soda signed the deal with Scandinavian sales agent TrustNordisk.
Soda's slate of foreign language releases in 2017 also boasts fellow Oscar long-listers My Life As A Courgette and the current favourite for the Academy Award, Toni Erdmann.