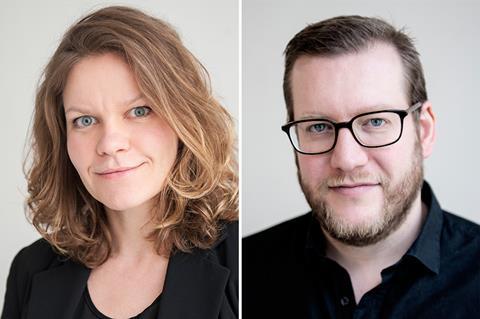 Jamila Wenske and Sol Bondy, founders and managing partners of German production outfit One Two Films, have decided to part ways.
Bondy will continue to run the company with investor and partner Christoph Lange. Fred Burle, One Two Films' project manager since 2017, has started working on his own projects as a producer, reporting to Bondy.
Wenske will take her projects with her to Achtung Panda!, the Berlin-based production outfit she is joining as managing director. More details about her role at Achtung Panda! will be revealed soon.
One Two Films has made a name for itself as an international co-producer, with credits including Juho Kuosmanen's The Happiest Day In The Life of Olli Maki, Isabel Coixet's The Bookshop and Jennifer Fox's The Tale.
Upcoming titles fro One Two include Grimur Hakonarson's The County, which is premiering at Toronto next month and Vadim Perelman's Persian Lessons, to be released in 2020.
Tom Shoval's Shake Your Cares Away s now shooting in Israel.
"Jamila and I have grown with One Two Films, and during this time, our interests and vision have developed in slightly different directions," said Bondy. "Jamila is an amazing and passionate producer."
Bondy, named one of Screen International's Future Leaders in 2013, is now working on two English-language projects with Canadian producer Mike MacMillan; as well as collaborations with directors Ali Abbasi (Border) and Hafsteinn Gunnar Sigurdsson (Under The Tree).