Dennis Bots' Secrets of War has already been sold to German Speaking Europe, Turkey and Estonia.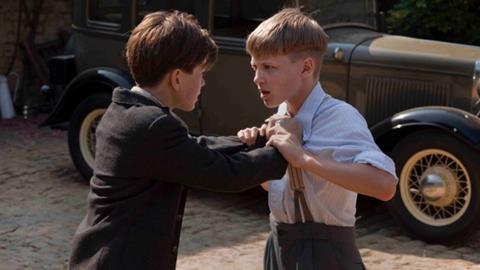 Sola Media has boarded worldwide sales for Secrets of War, which screens at TIFFKids starting Sunday.
Deals have been done with German Speaking Europe (Koch Media), Turkey (Mediavizion) and Estonia (Estin Film).
Rinkel Film and Bijker Film & TV produces; the team is also planning a Sept 13 open air screening at the American Cemetery in Margraten, celebrating 70 years of liberation from the Nazis.
Dutch Film Works has released to strong results in the Netherlands.
Dennis Bots directs the story, adapted by Karen van Holst Pellekaan and based on Jacques Vriens' bestseller about 12-year-old best friends living in Nazi-occupied Netherlands.
It is summer 1943, and friends Tuur and Lambert are both 12 years old and living in their rural village. They have been inseparable since they were small, but their relationship seems about to change when Tuur's parents join the resistance, while Lambert's join the Dutch National Socialist Party - the NSB. They are driven even further apart by the arrival of a new girl in town.