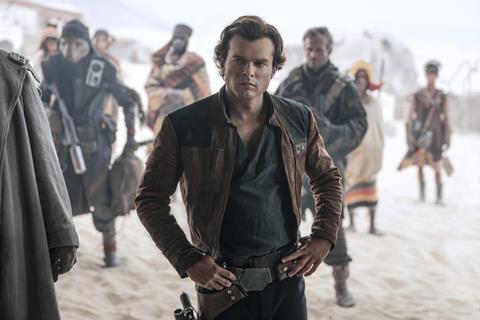 Solo: A Star Wars Story will have its world premiere out of Competition at the 71st Cannes Film Festival, the festival has confirmed.
The standalone origin story of young Han Solo is directed by Ron Howard and stars Alden Ehrenreich as Solo with Donald Glover as Lando Calrissian.
Emilia Clarke (Game Of Thrones), Woody Harrelson, Paul Bettany, Phoebe Waller-Bridge and Thandie Newton are also in the cast. The film will depict the early years of smuggler Solo, including his meeting with companion and future co-pilot Chewbacca.
Previous Star Wars films have screened at Cannes: Attack Of The Clones and Revenge Of The Sith also played as out of Competition titles, in 2002 and 2005 respectively. George Lucas also arranged financing for the first film in the series, A New Hope (1977), while at the festival.
Solo: A Star Wars Story, which will screen in the Lumiere theatre at Cannes, will be released in France on May 23, the UK on May 24 and the US on May 25.
Asghar Farhadi's Everybody Knows starring Penelope Cruz and Javier Bardem was yesterday confirmed as opening Cannes on May 8, screening in Competition.