TorinoFilmLab awards more than $460,000 to several upcoming projects.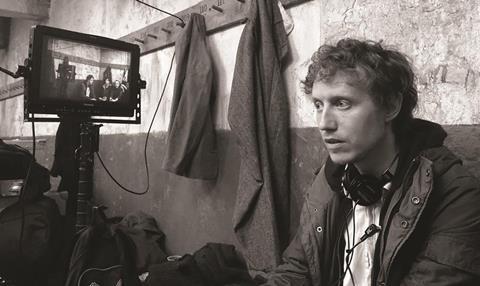 Laszlo Nemes' Sunset was among several titles to win funding at this week's 8th TorinoFilmLab Meeting Event (Nov 25-27).
The coming-of-age thriller, centred on a young woman in Budapest before the First World War, was awarded a grant of €50,000 ($53,000).
The film marks the second feature from Nemes, whose debut Son Of Saul won the Grand Jury Prize and FIPRESCI Prize when it premiered at Cannes in May and is tipped for Oscar success.
Sunset will be produced by Gabor Sipos of Hungary's Laokoon Cinema, the production company behind Son Of Saul.
Speaking to ScreenDaily in June, Nemes said Sunset will be set in Budapest in 1910, when the city was cosmopolitan, tolerant and full of inhabitants from different cultural and religious backgrounds.
"[The Nazis] killed all of that. The 20th century transformed Hungary into an ethnically pure country in a way," said Nemes.
"It's a coming-of-age story, also a thriller, the story of a young woman in Budapest. It takes place in a very important moment, before the First World War and before civilisation starts going into the darkness."
Other grants
This year's TorinoFilmLab saw development, production and distribution awards assigned worth a total of €435,000 ($460,000).
The co-production market for independent feature films and adaptations, with a focus on emerging directors, included a presentation of the projects to hundreds of industry professionals developed at TorinoFilmLab throughout the year, including 200 decision makers.
Within the FrameWork Programme, nine projects seeking co-production agreements were presented.
The international Jury, chaired by Venice Film Festival director Alberto Barbera, awarded five TFL World Production Awards:
The Heiresses by Marcelo Martinessi (Paraguay/Germany/Brazil/Uruguay) – €50,000


Nothing Else Mattress by Bryn Chainey (Australia) – €50,000


A A by Jack Faber (Poland/Israel) – €50,000


Sunset by László Nemes (Hungary) – €50,000


Daoud's Winter by Koutaiba Al-Janabi (Iraq/Netherlands/France) – €70,000
The following prizes were also awarded:
Audience Award
Voted among the FrameWork projects by all the Decision Makers attending the TFL Meeting Event, the Audience Award of €30.000 went to:
A A by Jack Faber (Poland/Israel)
TFL World Distribution Awards
Three TFL World Distribution Awards, worth a total €43,000 and aimed at supporting innovative audience engagement strategies at the moment of distribution, were presented to:
Eva Doesn't Sleep by Pablo Agüero (France/Argentina/Spain)
In the Last Days of the City by Tamer El Said (Egypt/Germany)
Rey by Niles Atallah (Chile/France)
The ARTE International Prize
Assigned by ARTE France Cinéma to one of the Script&Pitch projects, the ARTE International Prize of €6,000 went to:
A Ciambra by Jonas Carpignano (Italy)
The Post-Production Award EP2C
The prize assigned to a FrameWork project, which allows the producer to participate in a workshop on post-production, went to:
Ohna Falby from Life to Live Films (UK), producer of The Girl from the Estuary
Les Arcs Coproduction Village Prize
The Les Arcs Coproduction Village Prize, consisting in the automatic selection at the Arc 1950 Coproduction Village, went to:
The Staffroom by Sonja Tarokic (Croatia) – Script&Pitch
The Digital Production Challenge II Award
The award, consisting in the participation in the DPC II Workshop, is granted by FOCAL Resource and went to the Script&Pitch project:
Sweet Monster by Laurie Lassalle (France)
Production Minds Award
The Production Minds Award, consisting in a six-month free subscription to the online pre-production Platform, went to:
The Girl from the Estuary by Gaëlle Denis (UK/France)