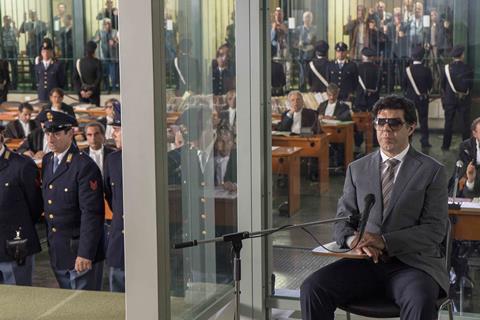 Sony Pictures Classics (SPC) will release Marco Bellocchio's Italian best international feature film Oscar submission The Traitor on January 31, 2020.
The Traitor premiered in Cannes and stars Pierfrancesco Favino as Tommaso Buscetta, a mobster who fled to Brazil and watched the mafia wars from afar.
After Buscetta was extradited to Italy, he met Judge Giovanni Falcone and betrayed the eternal vow he made to the Cosa Nostra. The Traitor was released in Italy on May 23.
Bellocchio and Favino will present a screening at New York Film Festival on October 6 - its first major festival appearance since playing in Toronto last month.
Beppe Caschetto produced The Traitor for IBC Movie, Kavac Film, Rai Cinema. Match Factory handled international sales.