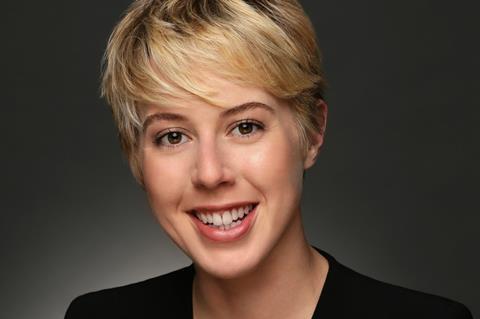 Sophie Watts has stepped down as president of STX Entertainment, effective immediately.

According to a statement from the company, she is leaving to focus on new business opportunities and will act as strategic advisor and remain "a significant STX shareholder."
There was no immediate word on a replacement strategy. All divisions previously reporting to Watts will now report directly to Simonds or COO Thomas B. McGrath.
Watts was part of the core management team alongside CEO Robert Simonds and has served as president since 2011, helping to forge a number of strategic partnerships, in particular with talent and with funding sources, content producers, investors, and distributors in China. Most recently she oversaw STX's digital, VR and unscripted television studios.
"Sophie is a force of nature," Simonds said. "She is an incredibly talented, versatile executive who has been central to every aspect of growing the Company, both domestically and internationally,
from inception to the multi-billion-dollar endeavor it is today.
"She has been a great friend and trusted colleague for many years, and her DNA is inextricably intertwined with every part of STX. I am deeply thankful for the ferocious intelligence, tenacity, loyalty, and commitment she has brought to us. I look forward to her continued, valuable support and I can't wait to see what she chooses to do next."
Watts added: "STX has been a life-changing experience for me, not only because of the Company's phenomenal growth and unique approach to global creativity, but because of the hundreds of spectacular people who make it such an extraordinary place to work. After more than six years working with Bob, I have decided to step away from my day-to-day role as President of the Company to explore new opportunities.
"I want to deeply thank Bob Simonds, Bill McGlashan at TPG Growth, John Zhao at Hony, and the rest of the board for backing this venture. I truly believe that we – the entire STX team – have built a new global media company that is a custom-built home for stars and creators to tell their stories anywhere and through any format. I look forward to seeing the Company continue to grow and break new boundaries in the future."