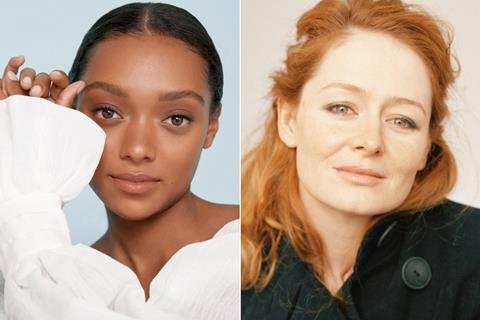 Sophie Wilde and Miranda Otto will lead the cast of Talk To Me, the debut feature from Australian filmmakers Danny and Michael Philippou, known for their hit YouTube channel RackaRacka.
The film will shoot in February 2022, produced by Kristina Ceyton and Samantha Jennings for Australia's Causeway Films, which produced 2014 hit The Babadook. UK-based sales agency Bankside Films has boarded the title as the first through its overhead deal with Causeway, announced in July this year.
Bankside's Stephen Kelliher and Sophie Green are executive producers on Talk To Me; the company represents worldwide sales excluding Australia and New Zealand, which is handled by Umbrella Entertainment.
The screenplay is written by Bill Hinzman, a regular collaborator with RackaRacka.
Talk To Me follows a group of friends who discover how to conjure spirits using an ancient embalmed hand. They become hooked on the thrill, until one of them goes too far and opens the door to the spirit world, forcing them to choose between the dead and the living.
Further cast alongside Wilde and Otto are Alexandra Jensen, who will soon appear in Universal's Joe Exotic series; Marcus Johnson; and Otis Dhanji.
The production was financed via Screen Australia and the UK's Head Gear Films, with support from Adelaide Film Festival and Australia's Kojo Studios. Head Gear's Phil Hunt and Compton Ross are executive producers on the title.
Danny and Michael Philippou's RackaRacka YouTube channel has over 6.5m subscribers, with over 1.5bn views of their videos across social media channels.
The duo described making the film as "the dream of a lifetime… we are committed to making sure Talk To Me is extremely scary, unpredictable and original."
"RackaRacka have amassed a dedicated fanbase of millions and, coupled with the exceptional talents of Causeway Films, we feel sure that this film can reach the broadest of mainstream audiences internationally," said Kelliher.