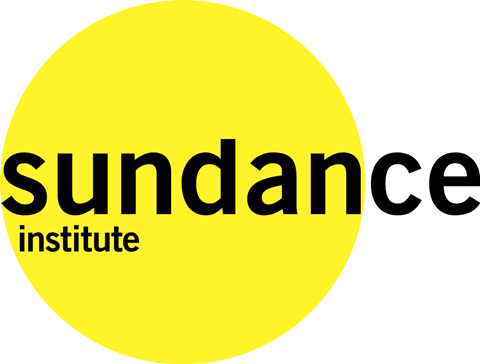 Projects from South Africa, China and Turkey are among 10 selected for the 2020 Sundance Institute Directors and Screenwriters Labs, which have been reconfigured as a digital event amid the pandemic lockdown.
The event will take place on Sundance Co//ab and as always is designed to connect selected filmmaker Fellows with creative advisors and industry mentors across multiple disciplines.
The Directors Lab runs from June 1-19 when filmmakers will participate in a schedule of advisor presentations, scene analysis sessions, directing exercises, one-on-one meetings, and inaugural conversations across a wide range of industry disciplines, including casting, production design, film scoring, and producing.
The Screenwriters Lab from June 22-25 focuses lessons learned from the Directors Lab through one-on-one story sessions with screenwriter advisors.
The Labs operate under the aegis of Feature Film Program founding director Michelle Satter and deputy director Ilyse McKimmie.
This year's creative advisors include Miguel Arteta, Joan Darling, Rick Famuyiwa, Naomi Foner, John Gatins, Gyula Gazdag (artistic director, Directors Lab), Susannah Grant, Ed Harris, Karyn Kusama, Kasi Lemmons, Sundance founder Robert Redford, and Benh Zeitlin.
For the first time, the 2020 Directors Lab will include advisors across other areas of creative collaboration, including casting directors Jodi Angstreich, Eyde Belasco, Maribeth Fox and Richard Hicks, production designers Akin McKenzie, Beth Mickle and Inbal Weinberg, composers Peter Golub, Heather McIntosh and Mervyn Warren, and producers Mollye Asher, Mary Jane Skalski and Nina Yang Bongiovi.
Fellows and projects selected for the 2020 Directors Lab appear below (all synopses provided by the Institute):
Aftersun (UK/USA)
Charlotte Wells, wr/dir.
A woman reflects on shared joy and private melancholy in the final days she spent with her father, filling in the gaps of banal home-video footage captured on holiday at a Turkish seaside resort twenty years earlier.
Birth/Rebirth (USA)
Laura Moss, co-wr/dir.
Brendan O'Brien, co-wr.
In this all-female adaptation of the Frankenstein story, a grieving maternity nurse and an obsessive morgue technician are unexpectedly bound together in a quest to re-animate a deceased child.
Chalino (USA)
Jesus Celaya, wr/dir.
The true story of Chalino Sanchez, the originator of the narcocorrido, who immigrated from Sinaloa to Los Angeles in the early 1990s and started a musical revolution with his songs about the lives of Mexican outlaws.
Chinks (USA)
Bing Liu, wr/dir.
A Chinese American teenager discovers his voice by making skate videos in his rustbelt hometown while navigating a complex family relationship between his mother, stepfather, and half-brother.
Frybread Face and Me (USA)
Billy Luther, wr/dir.
Two adolescent Navajo cousins from different worlds bond during a summer herding sheep on their grandmother's ranch in Arizona while learning more about their family's past and themselves.
Nanny (USA)
Nikyatu, wr/dir.
Aisha is an undocumented nanny caring for a privileged child. As she prepares for the arrival of her own child she left behind in her native country, a violent supernatural presence invades her reality, jeopardising the American Dream she's carefully pieced together.
The Spirit Guest (South Africa)
Fanyana Hlabangane, wr/dir.
Brothers Tito and Kgabane, two men who merely tolerate each other, lead mundane lives on the fringes of Johannesburg. During a mercilessly dry winter, their turbulent childhood pain simmers when their dead mother arrives in the flesh, sending the brothers' relationship into a tailspin.
Tiger Girl (USA)
Andrew Thomas Huang, wr/dir.
Set in 1967 Los Angeles, Tiger Girl is a coming of age fantasy about a repressed Chinese American teenage girl haunted by a tiger lurking in her attic. When pressured by her immigrant mother's rigid social expectations, the girl must learn that the beast upstairs is the tiger within that will set her free.
These artists will be joined at the Screenwriters Lab by the following Fellows:
Sisyphus (China)
Xixi Wang, wr/dir.
Based on true events, a single mother fights to uncover the truth after her son dies in a subway station in China. Over the course of the investigation, she confronts an impenetrable bureaucracy but also rediscovers herself.
Yurt (Turkey)
Nehir Tuna, wr/dir.
Forced to leave the comfort of his middle class lifestyle at his father's behest, eleven-year-old Ahmet is sent to an all-boys religious dormitory where he must navigate familial expectations, his religious obligations, and the childhood to which he so desperately clings.