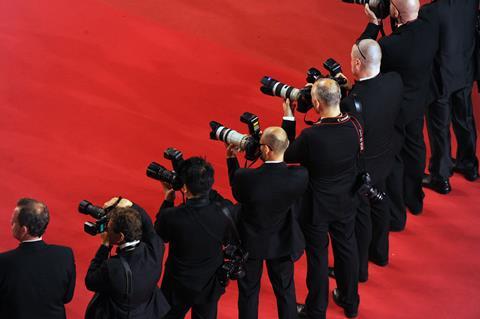 The Cannes Film Festival, the physical 73rd edition of which was cancelled this year due to the Covid-19 pandemic, has confirmed that it will announce its special Cannes 2020 Official Selection on June 3.
The festival said in a statement that festival president Pierre Lescure and delegate general Thierry Frémaux would announce the line-up on June 3 at 6pm local time, as well as on the festival's website and across its social media.
As every year, the event will take place at the UGC Normandie cinema on the Champs-Elysées in Paris.

It said Frémaux would unveil the films to be awarded the Cannes stamp of approval upon their release in cinemas and screenings at certain festivals.

Full details of how the selection will be announced and structured have yet to be revealed.
Frémaux told Screen at the beginning of May that this year's selection would probably not be divided along the usual lines of Competition, Un Certain Regard and Out of Competition sections.
The festival took the decision to remain open for submissions until the beginning of June even after it was forced to abandon its scheduled dates of May 12-23 as well as plans to shift the event to the end of June, early July.
The selection committee has continued its work at home, watching some 1,500 titles in total and deliberating their choices via teleconference calls. Priority had been given to films destined to come out in theatres between the summer of 2020 and spring 2021.
A number of potential 2020 titles have now been held back for Cannes 2021, the selection process for which begins in the autumn. It is believed that Paul Verhoeven's Benedetta, Léos Carax's Annette and Nanni Moretti's Three Stories were offered 2021 slots.
Frémaux confirmed In an interview with French radio station France Culture on May 18 that Wes Anderson's film The French Dispatch had been destined to premiere in Competition this year, and as it was now due to be released on October 14 it would likely figure in the Cannes 2020 label list.
Under plans which are still being developed, the festival is plotting an itinerant showcase – dubbed 'Cannes hors les murs' [outside the walls] -– under which the Cannes 2020 label films will play at a variety of partner festivals including Toronto, Deauville, Angoulême, San Sebastian, New York, Busan in Korea and Frémaux's Lumière Festival in Lyon.