Tax deductions of up to 10% seen as support for local production following China's ban on Korean cultural content.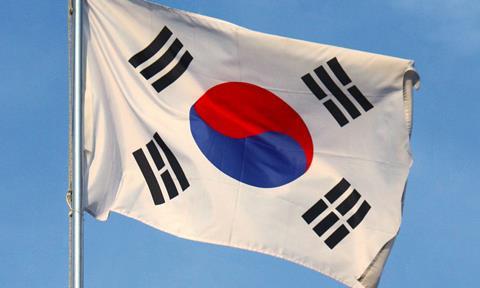 South Korea has introduced tax breaks of up to 10% for local film and television productions.
The Ministry of Culture, Sports and Tourism announced on Monday (March 20) that it was launching these tax breaks in the hope they would become a "new growth engine" for an industry that has great "ripple effects in tourism and exports".
Although the Ministry's announcement made no direct reference to the issue, the new tax credits plan is widely seen as a move to help mitigate the effects of a recent Chinese ban on South Korean cultural content, apparently in retaliation over South Korea deploying the US missile defense system known as the Terminal High Altitude Area Defense (THAAD).
According to the new tax scheme, which went into effect on Friday (March 17), small and medium-sized local companies are eligible for a 10% deduction, while mid-sized firms can claim 7% and conglomerates 3% off production costs spent in-country since January 2017.
The Ministry expects this will result in an investment increase of $422m (KW471.4bn) and 6,433 new jobs over five years.
TV programmes eligible for the tax breaks are dramas, animations and "documentaries that have as subject matter Korea's nature/cultural heritage" and have been broadcast on TV.
Films must be counted as such according to the Promotion of the Motion Pictures and Video Products Act and screened in a theatre for seven consecutive days or more. The exception is for art films and independent films recognised by the Korean Film Council (KOFIC), in which case they can be eligible after a single day of screening.