High-concept thriller heading to China, Japan and the Philippines.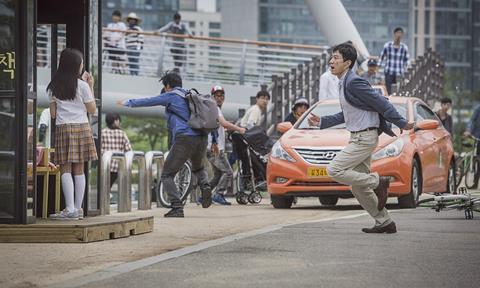 South Korean sales company Finecut has announced several deals from the Cannes Film Market for time travel movie A Day.
The film is the directorial debut of Cho Sun-ho and stars Kim Myung-min and Byun Yo-han. The story sees a father attempt to save his daughter whilst stuck in an endless time loop.
The film has been acquired by China (BlueMedia Times), Japan (Klockworx), Malaysia & Brunei (GSC Movies Sdn BHD), Philippines (Viva Communications), Singapore (mm2 ENTERTAINMENT), Taiwan (Long Shong International), Vietnam (Vietnam Media Corp. / BHD), Brazil (Fenix Distribuidora de Filmes) and Inflight (Vitality International).
Finecut expects to add further deals with European territories shortly and several countries have also requested remake rights.
A Day is produced by Line Film and will be released in South Korea on June 15.