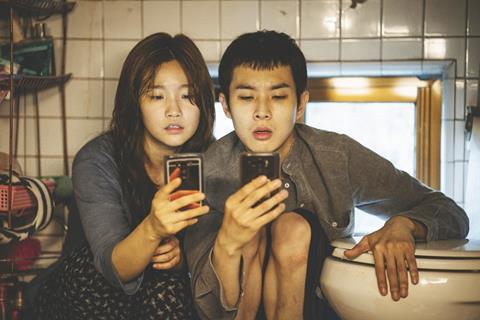 UPDATE: South Korean powerhouse CJ ENM is acquiring 80% of Endeavor Content's scripted business from parent company Endeavor Group Holdings in a deal valued at $775m.
Parasite and Snowpiercer backer CJ ENM and Endeavor Content said the acquisition, which includes management rights and was approved at a CJ ENM board meeting on Friday morning (November 19), is expected to close early in the first quarter of 2022.
The acquisition will enable CJ ENM to establish a "global production base" in the US for "mega-hit" content and set up a global distribution network as it expands its original IP to incorporate Endeavor Content properties and prepares the global launch of its OTT platform TVING.
CEO Kang Ho-Sung said CJ ENM was striving to become "a major global studio that encompasses content that appeals to a global audience". The deal is by far the largest merger and acquisition in CJ ENM's history and cements global expansion plans that in recent months have brought a strategic pact to create content with Japan's Toei Animation, and a move by CJ ENM Hong Kong into Mandarin-language series production aimed at streaming audiences.
Among other partnerships the company is producing a drama series through its strategic alliance with Skydance Media and adapting a Parasite series for HBO.
Endeavor will retain 20% of the scripted portion of the business as well as the non-scripted portion of the business, select documentary and film sales and financing consulting services. The Hollywood agencies have been divesting themselves of finance and production companies after an agreement in January with the Writers Guild Of America who had argued conflict of interest when agencies owned or were part of a group that owned such entities. Endeavor owns mega-agency WME.
Endeavor Content's Graham Taylor and Chris Rice will continue to lead the studio as co-CEO. Endeavor Content. has backed films like La La Land and Call Me By Your Name, and co-produced shows like Killing Eve and The Night Manager.
In late September the sales and film finance consultancy business previously housed under Endeavor Content was renamed WME Independent and returned to the WME fold under the leadership of Alex Walton and Deborah McIntosh.