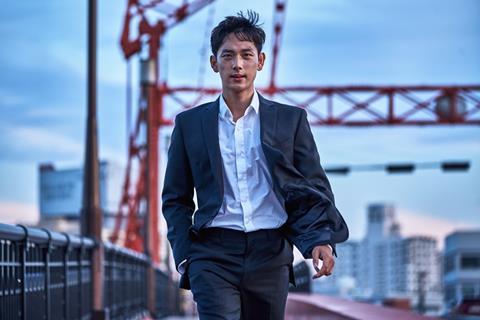 French production outfits Pathé Films and Vendôme Group are teaming with South Korea's CJ Entertainment on an English-language remake of Korean box office hit The Merciless.
Directed by Byun Sung-hyun, The Merciless was shown out of competition in Cannes Midnight Screenings in 2017 and was sold by CJ to more than 117 countries worldwide.
Sol Kyung-gu and Im Si-wan starred in the original, about a prisoner who holds power over his fellow inmates and plans to take over a criminal organisation as soon as he is released.
The remake will be co-financed by Pathé and CJ and produced by Vendôme's Philippe Rousselet and co-CEO Fabrice Gianfermi, CJ's Francis Chung and Pathé's Ardavan Safaee. CJ head of international Jerry Ko is executive producing.
CJ will distribute the remake in Korea, and handle sales for all Asian territories and Turkey. Pathé will release the film in France and Switzerland and handle all remaining international sales.
Earlier this week Vendôme and Pathé announced a three-year revolving co-development and co-producing deal, starting with Coda, an English-language remake of 2014 French box office hit La Famille Belier.
CJ is also teaming with Kevin Hart and Universal Pictures on English-language remakes of record-breaking hit Extreme Job and comedy drama Sunny. In Cannes, CJ is selling an English-language remake of NEW's 2013 horror thriller Hide And Seek, directed by Joel David Moore and starring Jonathan Rhys Myers.