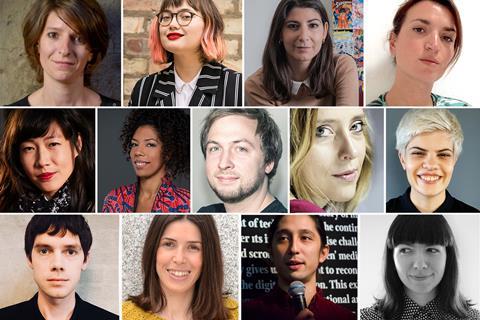 This year Screen International's Future Leaders initiatives is profiling film festival programmers and year-round curators for the first time.
These unsung heroes make a huge impact on film culture and film audience development, yet do not usually get the spotlight. In today's oversaturated, multiplatform world, we need passionate curators and programmers more than ever to champion films and provide vital context to moving image works of all varieties.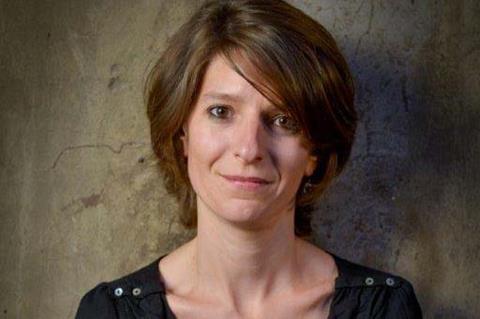 Maelle Arnaud
France, Director of programming, Institut Lumiere and Lumiere Festival
Some 17 years ago, Maelle Arnaud joined the Institut Lumiere in Lyon, celebrating and preserving the heritage of cinema pioneers Auguste and Louis Lumiere. "I was fascinated by the Rue du Premier Film and also interested in the transmission of culture and the history of culture," she says, referring to the street on which the institute is situated, which marks the spot where the Lumiere factory once stood.
Alongside her year-round work in the programming department, Arnaud has helped drive the creation and growth of the institute's 10-year-old Lumiere Festival, working closely with general manager Thierry Frémaux and president Bertrand Tavernier.
She was promoted to director of programming last year in recognition of her work. "Programming a classic film festival comes with different challenges from an event focused on contemporary cinema," says Arnaud. "We're not competing for titles but we still have to come up with a programme that's fresh and original. We can't show the same retrospective as Bologna for example," she adds, referring to Cineteca di Bologna's retrospective Il Cinema Ritrovato Festival.
Arnaud must stay at the cutting edge of the cinema heritage scene, following new restorations or rights acquisitions. "While the festival is dealing with classic films, it's also contemporary in that we are trying to show the latest restorations or collections that have come to light," she says.
Arnaud acknowledges the heritage scene was very male-dominated when she first joined the institute, but this is now changing. "I would go to symposiums and there would be nine men on the stage," she remembers. "Today, there are a lot more women involved, although it still remains hard to include more female directors in the programme because there were so few in the past. But with time this will change too."
Contact: Maelle Arnaud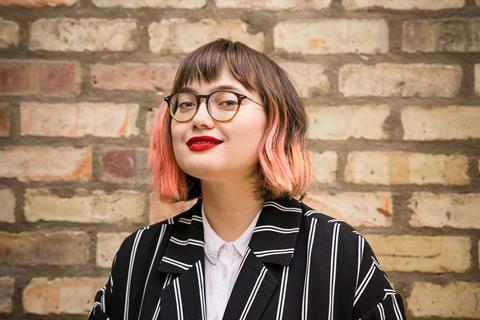 Anna Bogutskaya
UK, Film and events programmer, British Film Institute 'Woman with a movie camera'; festival director, Underwire Festival; co-founder, The Final Girls; programme advisor, Sheffield Doc/Fest
"I love films of all shapes and sizes and genres — but I'm interested in original points of view, unexpected subject matters and new takes on familiar subjects that can tell a story I haven't seen before," says London-based Anna Bogutskaya.
She is particularly interested in work by and about women. At the BFI, she curated the 'Woman with a movie camera' strand; Underwire Festival is female-focused; and The Final Girls is a film collective exploring the intersections of feminism and horror.
One recent title that shows the kind of female-centric work Bogutskaya seeks out is Jessica Leski's Australian documentary I Used To Be Normal: A Boyband Fangirl Story, which, she says, offers "a different perspective on pop culture and the female experience". The wave of new UK voices, both in short films and early features, also excites her.
After working in Spain, Bogutskaya — who is of Russian heritage — moved to London in 2014 and took a job as the assistant to then-BFI London Film Festival artistic director Clare Stewart. While learning from the programming approach of "the formidable and extraordinary" Stewart, she also delved into more underground events in London. "I was interested in alternative cinema spaces, like putting on films in warehouses and connecting people to films through creative programming and marketing," she says.
Bogutskaya has learned even more about audiences from helping to shape BFI Southbank's year-round programme.
"Every season, every project, has to tell a story and be a conversation with the audience," she says. "I'm more interested in empathetic programming and finding a film that can connect with an audience than imposing my own taste on them. My approach is more about designing experiences for audiences than just putting on screenings."
Contact: Anna Bogutskaya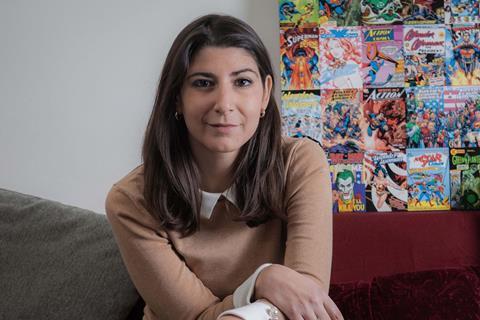 Ava Cahen
France, Selection committee member, Cannes Critics' Week; co-ordinator, Queer Palm; editor-in-chief, FrenchMania
As well as being a member of the feature film committee for Cannes Critics' Week, Ava Cahen has her fingers in a number of other pies. She runs the French cinema website FrenchMania alongside longtime collaborator Franck Finance-Madureira, and is also a contributor for the Canal+ show Le Cercle Cinéma. At Cannes, she also works for the Queer Palm awards, founded by Finance-Madureira, which for the past two years has also organised a market for LGBTQ+ films.
In 2016, Cahen was invited to join the Cannes Critics' Week selection committee by its artistic director Charles Tesson, communications chief Dany de Seille and general manager Rémi Bonhomme. Recent discoveries she is particularly proud of include Gabriel Abrantes and Daniel Schmidt's comedy drama Diamantino, which won the Critics' Week grand prize in 2018, and Jean-Bernard Marlin's Shéhérazade, which went on to win three César Awards including best first film.
Away from the Croisette, other festivals on Cahen's go-to list include the International Film Festival of Saint Jean de Luz, for its first film selection, as well as Göteborg Film Festival and Flanders Image's CONNeXT in Ghent for their work-in-progress presentations.
The Cannes Critics' Week selection is a mix of personal and collective tastes, she says. "The colour of the selection corresponds to the mood and tastes of the committee, but also depends, of course, on what has been screened — and those films' quality, subject matter, tone and genre."
Cahen highlights the care with which the committee handles the first and second films it receives. "There's a spirit of family, listening and benevolence towards these films," she notes. "It's always very emotional, never tiring or boring, to set off in search of treasures, to dig up gems and rarities across all the continents and to see talents developing."
Contact: Ava Cahen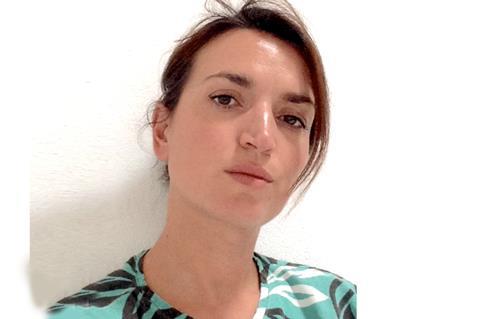 Johanna Caraire
France, Artistic director, Festival International du Film Indépendant de Bordeaux
Johanna Caraire created the Festival International du Film Indépendant de Bordeaux (FIFIB) from scratch seven years ago with Pauline Reiffers. The festival has built a reputation as a youthful event giving space to emerging filmmakers pushing cinema boundaries. "Pauline looks after events, budgets and partnerships, and I look after the programme and communication side," says Caraire.
Co-ordinating the team, Caraire works with former Directors' Fortnight head Edouard Waintrop who, starting this year, oversees the international line-up, and Natacha Seweryn, who pilots the avant-garde section. She says FIFIB distinguishes itself with its "diversity, risk-taking and artistic transversality — we're not scared of trying out unexpected meetings such as that between Amanda Lear, Emmanuel Carrere and Alice Diop in 2018".
The festival, she adds, is permeated "with a certain idea of the avant-garde that is intimately linked to pop culture without forgetting the political aspect, which is important for us".
Key supporters of FIFIB include filmmaker Olivier Assayas; critic Léo Soesanto, who oversaw the programme for the first seven years; Cannes Critics' Week artistic director Charles Tesson; press attaché Catherine Giraud; and Miguel Valverde of IndieLisboa, which has collaborated with Bordeaux.
Festival discoveries include Saïd Hamich's Retour A Bollene, which premiered in Bordeaux's Contrabandes section, devoted to self-produced films without distribution. After the film won a prize, Pyramide acquired it for French distribution.
"It was a small theatrical success for a film made on such a reduced budget," says Caraire. "We're also extremely proud to have programmed the French premiere — before Berlin selected it — of Jessica Forever by Caroline Poggi and Jonathan Vinel, who have been coming to the festival since their first short film."
Contact: Johanna Caraire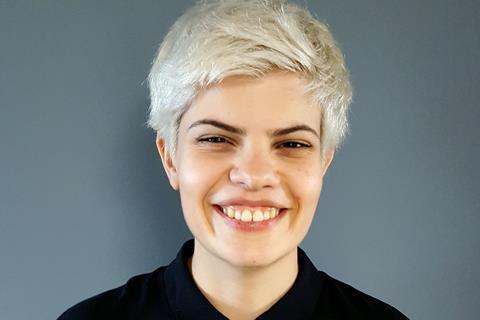 Ana David
Portugal and Germany, Member of the advisory selection committee, Berlinale Panorama; shorts programmer and industry manager, IndieLisboa
Ana David started her film festival career in the most grassroots way, by volunteering at Queer Lisboa when she was aged 19 in 2009. Joining its team in 2010, she started to programme there in 2012 and has gone on to work at Festival Scope, Lisbon Docs, Portugal Film and the BFI London Film Festival.
"I am drawn to cinema that engages with the real, offers a deeper understanding of the complexities of the other, is politically engaged, is celebratory, doesn't shy away from poetry, and it does so via an interesting and eloquent cinematic language," says David.
It is an attitude that has led her to current positions at IndieLisboa and as a member of the selection committee of the Berlinale's Panorama section.
"At Panorama, I appreciate our commitment and passion with championing a broad spectrum of diversity — both on and off screen, with selecting cinema that is visually exciting and addresses identity, social and world politics, and with showcasing a selection as varied as possible of stories that start conversations," she explains.
At IndieLisboa, David appreciates the freedom of the short-film format, championing work that is "vibrant, freewheeling, defiant".
Other festivals she enjoys paying close attention to include Frames of Representation at the UK's ICA, True/False in the US, Entrevues Belfort in France and Sicilia Queer filmfest in Italy — "to scout films or to draw inspiration for interesting and creative ways of programming."
She is mindful to seek out work that is not landing on her desk. "Programmers need to be expansive in our research as well as diverse in the opportunities we allocate. Having this gatekeeping nature to our jobs comes with a great responsibility, of finding talent from all over the world instead of only from countries whose industries promote themselves better, and talent whose films might fall through the cracks of the usual scouting and distribution channels."
Contact: Ana David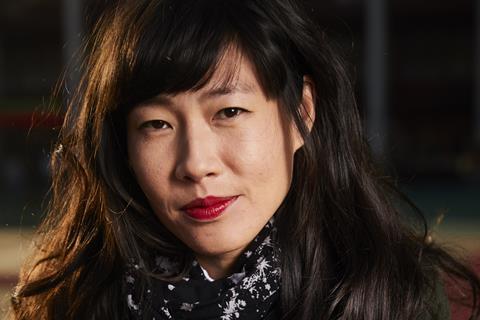 Inge de Leeuw
Netherlands, Film programmer, International Film Festival Rotterdam
Even when she was a local student in 2004, Inge de Leeuw was drawn to International Film Festival Rotterdam (IFFR), volunteering in the video library. In 2011, she was hired as a programmer with a focus on UK and North American films. As a freelance curator who explores the crossovers between film, art and digital culture, she works with various venues, including the Garage Museum of Contemporary Art in Moscow.
Her work at Rotterdam can also encompass untraditional moving image. For instance, at IFFR 2019, de Leeuw curated 'Rabbit hole', inspired by "how the visual language of internet memes translates into other media". Works included Make Me Up by Rachel Maclean and A Self-Induced Hallucination by Dan Schoenbrun. In 2018, she spearheaded another themed programme, 'Maximum overdrive', which heralded the return of 1990s maximalism.
"In my thematic programmes, I focus on crossovers between film, popular culture and digital culture," she says. "These are the works I find interesting, because they experiment with form, content and different disciplines in a new and exciting way."
IFFR is clearly a good home for her cross-platform interests. "I like that in Rotterdam there is space for an interdisciplinary approach and there is an openness towards experiment in storytelling and formats," says de Leeuw, who also cherishes Rotterdam's support for talents at various points in their careers, as well as the festival's loyal and engaged public audience.
In 2019, she is excited to see more "collective and interdisciplinary works that experiment with the way we're telling stories by using new techniques or different platforms" — new horizons she believes can make programmers' jobs even more interesting.
"In the future I think the role of a curator will be to connect and stimulate participative programmes and to create a space for the unexpected," de Leeuw says. "This means that as a curator you lose control a little on the outcome, which makes it surprising and opens up new perspectives."
Contact: Inge de Leeuw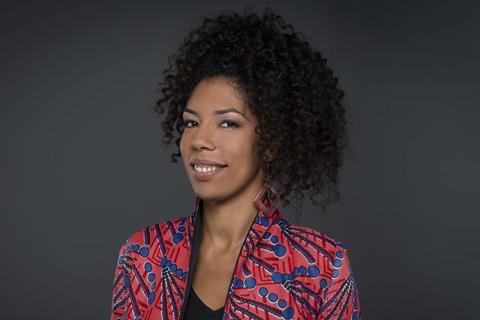 Claire Diao
France France & Burkino Faso, Selection committee member, Cannes Directors' Fortnight
Multi-hatted Claire Diao's professional path has been driven by her desire to give more space to African cinema. After starting out as a journalist, she set up the touring short-film programme Quartiers Lointains in 2013, showcasing work out of Africa and by diaspora filmmakers.
"I was responding to the lack of visibility for the films and cineastes I was championing as a journalist," she says. This was followed by the creation of distribution company Sudu Connexion and pan-African cinema magazine Awotele.
She contributes to TV show Le Cercle and also hosts Ciné le Mag, whichCanal Plus broadcasts across Africa. Over time, festivals around the world have started tapping into Diao's knowledge. In 2018, she was invited to join the selection committee of Directors' Fortnight at Cannes by incoming artistic director Paolo Moretti. Diao also selects African shorts for Clermont-Ferrand International Short Film Festival and has worked with Durban International Film Festival, Locarno's Open Doors strand and the Shifting Perspectives programme at International Documentary Filmfestival Amsterdam.
She is proud of championing films including Necktie Youth by South African filmmaker Sibs Shongwe-La Mer. "That remains my biggest discovery during Venice's Final Cut in 2013. He was stuck in post-production and ready to abandon the project. Two years later, he had changed producer and the film was shown in Berlin and Tribeca. Every time we cross paths, he cries, 'You believed in me when I didn't.'"
Other titles she has boosted include Tunisian director Meryam Joobeur's short Brotherhood, which Diao feted as a member of Toronto's short film jury in 2018, and Rwandan filmmaker Joël Karekezi's drama The Mercy Of The Jungle, which won the top award at Fespaco in Burkina Faso this year.
Diao says she hopes to give more visibility to African cinema in her new role at Directors' Fortnight but admits it will be a challenge. "I would like 'minorities' to exist more on the big screen but everyone wants to be in Cannes and the slots are limited," she says. "The only way for films to stand out is to offer strong cinematic universes."
Contact: Claire Diao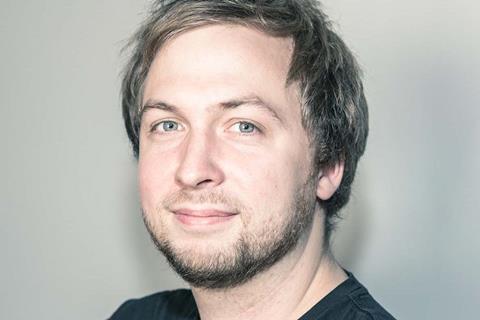 Martin Horyna
Czech Republic, Programmer, Karlovy Vary International Film Festival
Having first attended Karlovy Vary International Film Festival (KVIFF) when he was only 14 — he recalls falling "for its gently edgy programming" — Martin Horyna started programming at the festival in 2011.
"I feel very lucky working for the one festival I love with all my heart — truly a festive one because of its one-of-a-kind summer setting and democratic approach to all types of audiences," he says. "I appreciate that at such a major event, the team still sticks together like a family, with some of my colleagues being my close friends. That's a rare combination these days."
Horyna also joined the programming team of Prague Short Film Festival in 2015 and is co-founding a summer film festival in Manetin, a small town in the Czech Republic's Western Bohemia. He also works as a film critic, script editor and dramaturge.
His favourite films from the 2018 KVIFF programme include An Elephant Sitting Still by Hu Bo, Bridges Of Time by Audrius Stonys, Walden by Daniel Zimmermann, Zama by Lucrecia Martel, the restored 11 × 14 by James Benning, I Do Not Care If We Go Down In History As Barbarians by Radu Jude and a gem from open submissions, In The Stillness Of Sounds by Stéphane Manchematin and Serge Steyer.
Horyna loves the many aspects of his job. "Watching films, analysing and discussing them, travelling the world, meeting new people, talking to filmmakers, producers, fellow programmers and journalists," he says. "I would miss every piece of this jigsaw, but I'm always most excited when KVIFF starts and you see our guests bringing their works to the light, metaphorically standing naked in front of the audience, sometimes for the very first time. And the people are touched, moved, enriched. That's the moment when you realise your work makes sense."
Contact: Martin Horyna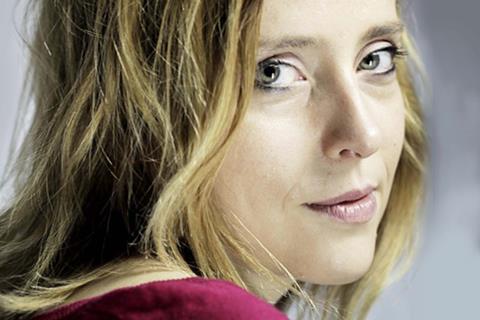 Stéphanie Lamome
France, Artistic advisor of the film department, Cannes Film Festival
Stéphanie Lamome had embarked on a thesis about French writer André Breton when she changed direction in 1997 and joined French cinema magazine Premiere, rising through its ranks to become deputy editor-in-chief. In 2005, Cannes Film Festival delegate general Thierry Frémaux invited her to join the selection committee as part of his drive to refresh the team.
At the beginning of 2019, she was promoted to the core organisational team as artistic advisor for the film department. In this role, she oversees the selection, especially around emerging French filmmakers. Lamome likens the screening stage of the selection process to "going on a series of blind dates — you never know ahead of time which ones you are going to fall in love with".
She cites watching Céline Sciamma's Water Lilies (2007) for the first time as one of her most memorable moments of discovery. "I had this euphoric, galvanising sensation from the opening scenes that I was witnessing the birth of a great cineaste," she recalls. "I sent a text to Thierry Frémaux at midnight to tell him about my enthusiasm [for the film] and then didn't sleep a wink all night."
One of the true pleasures of the job for Lamome has been discovering a potential candidate for official selection and then accompanying the film to a premiere in Cannes.
"Watching a film like Maren Ade's Toni Erdmann for the first time, when it was without a title, credits and has no expectations attached, and then participating at the premiere in Cannes [where it played in Competition in 2016, picking up the Fipresci prize] to check whether what you felt was right, and feeling the Lumiere Theatre jump, vibrate and laugh at the same time in an unprecedented communion, there's nothing quite like it."
Contact: Stéphanie Lamome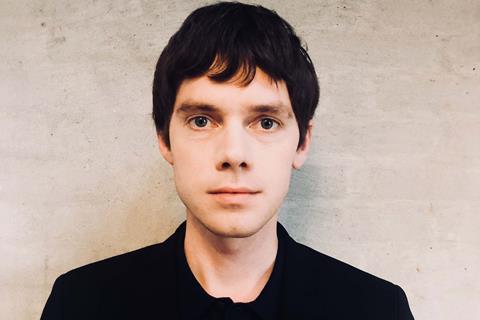 Mads Mikkelsen
Denmark, Senior programmer and head of selection committee, CPH:DOX
Mads Mikkelsen's love of film clubs has informed his career. He ran three of them when he joined CPH:DOX's programming team a decade ago. Even this year he started a club called Terrassen with a group of artists and filmmakers.
"For me, programming is closely related to the actual social experience of watching films with others — friends and strangers," he says. "I still feel that strongly when programming for the festival, although the scale is different."
The open-minded approach at CPH:DOX suits him well. The festival includes fiction, hybrid work, artists' films, VR, music and talks alongside documentaries. "We are very free to programme as we like, probably because we just never limited ourselves to one vision of non-fiction cinema in the first place," says Mikkelsen.
"Programming is about exploring the potential of cinema itself, and the intersection between documentary and contemporary art has been a very rewarding site for this."
That aligns well with the youthful CPH:DOX audience, which is known for being adventurous. "It is also about supporting a critical and lively debate around the films," he adds. Mikkelsen is inspired by icons such as Amos Vogel and Jonas Mekas, but also loves the thrill of discovering a new voice through open submissions — one this year was Swarm Season by Sarah J Christman — or scouting at a lesser-known international event — he praises the Indonesian pitching forum Docs By The Sea.
The hardest part of the job, he says, is that "the number of films produced every year is both a blessing and a curse. It is always a downer to let filmmakers know that their work has not been selected." And the best part?
"Forget the champagne, limousines and free wi-fi," he says. "The best thing is being there with a filmmaker when a great film meets its first audience, and you can just feel in the air that everyone shares the excitement."
Contact: Mads Mikkelsen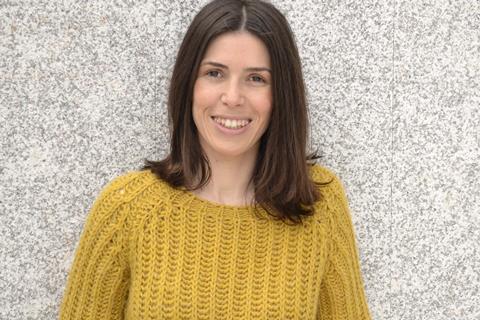 Ruth Pérez de Anucita
Spain, Head of communications, member of the management committee, member of the selection committee, San Sebastian International Film Festival
Never underestimate your audience. That's one thing former arts journalist Ruth Pérez de Anucita has learned since joining San Sebastian. "Being an audience-oriented festival, not only open to film industry professionals and film critics, is one of the distinguishing features of San Sebastian. Therefore, trying to please every target is quite challenging. However, I feel that sometimes we look down on people's tastes and it is a really nice surprise learning that lots of spectators appreciate complex films and love being surprised by gifted filmmakers."
A proud native of the city, Pérez de Anucita joined the San Sebastian team to run communications in 2016 and a year later took a role on the management committee. In 2018, festival director Jose Luis Rebordinos and his deputies Maialen Beloki and Lucia Olaciregui were so impressed with her passion for film that they also appointed her to the selection committee.
Pérez de Anucita's favourite titles during the 2018 festival include Clare Denis' High Life, Peter Strickland's In Fabric, Isaki Lacuesta's Between Two Waters ("in the way the film tries to capture time"), Tuva Novotny's Blind Spot, a one-shot wonder that she praises for "how the remarkable sequential shot draws our attention to characters, changes of perspective, emptiness and uncertainty inherent to life", and Hiroshi Okuyama's debut Jesus ("it was a bit disconcerting in a wonderful way, it had a weird sense of humour and excellent use of light and music").
In addition to her many hats at San Sebastian, Pérez de Anucita also works on the short film selection for Kimauk, which promotes Basque short films internationally.
Watching too many films is the occupational hazard of every programmer, but Pérez de Anucita is still in love with the process. "What I enjoy most is our group screenings, where we can discuss together the films just after watching, as well as our screening trips," she says. "It is a large volume but we also enjoy privileged access to so much film production."
Contact: Ruth Pérez de Anucita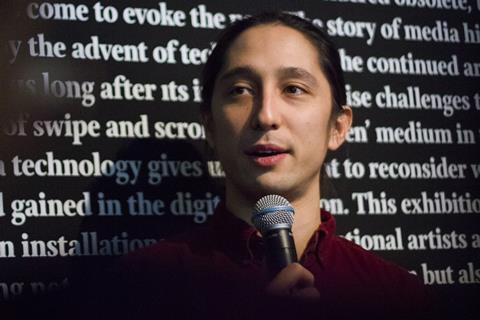 Julian Ross
Netherlands, Programmer, Locarno Film Festival and International Film Festival Rotterdam (IFFR)
Julian Ross likes having an open-minded approach to cinema, and he is working for two festivals that embrace many incarnations of the moving image. "Locarno and Rotterdam challenge people to think about what cinema is and can be," he says. "I feel the role of the programmer-curator is changing, and for the better. Multiplatform means there is a multiplicity of voices."
Both festivals' audiences are keen to embrace a challenge. "Whether it's the 14-hour competition title La Flor in Locarno, or the feature-length abstract film Memento Stella on an Imax screen at IFFR, audiences are up for it."
Ross grew up in Japan and the UK before he started working in film at age 19, as a "DVD librarian" at Close-Up Film Centre in east London. He helped out with screenings at Brick Lane's Café 1001, and then co-programmed a travelling series on 1960s-70s Japanese experimental films, the subject of his PhD at the University of Leeds. He joined IFFR as short film advisor in 2014 and also started programming features for them in 2016; he added Locarno in 2018.
"At both IFFR and Locarno, we represent the moving image in all its forms — not just the ones designed to screen in theatres. This means we also search outside the festival circuit," he says. For instance, last year he scouted two installations at the Liverpool Biennial that later came to Rotterdam. He also worked with artists on IFFR's Blackout programme, inspired by the slide projector.
With so many films to watch, Ross breaks up the routine by reading, exploring exhibitions and watching basketball. As for the hardest part of his job, he says "that there is so much out there to read, watch, listen to, do, and there's only 24 hours in a day".
Contact: Julian Ross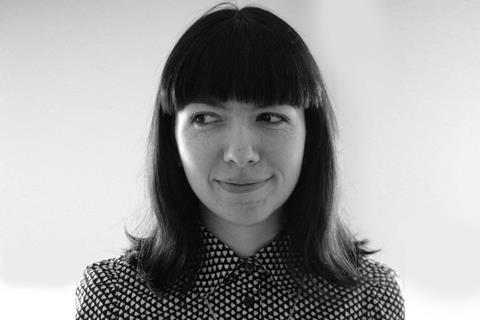 Kate Taylor
UK, Senior film programmer, BFI London Film Festival
Kate Taylor worked with London Short Film Festival, Abandon Normal Devices and the Independent Cinema Office before joining the BFI London Film Festival in 2014. "The LFF programme team is a noisy, argumentative and passionate tribe, and I like that we are in constant discussion about film culture, and that the vibe is collaborative," she says.
Taylor has also found the LFF audience is "open to international perspectives", adding: "It has been especially invigorating to see how our audiences, particularly younger attendees, move between genres and develop their own pathways."
Even outside the LFF programme, the city's film culture excites her: "The past five years have been a good time for cinephilia in London, with a blossoming of new film clubs, small venues and independent programmers. There's an energy and appetite for a diverse array of cinema."
Some of her favourite international works at LFF 2018 included Catherine Corsini's An Impossible Love, Mariano Llinas's La Flor and Ryusuke Hamaguchi's Asako I & II.
Taylor is also inspired by the current generation of UK filmmakers. "I'm glad that when I think of British filmmaking, there isn't a single defining image or genre that comes to mind," she says. "There will always be certain strong traditions associated with the UK, but if you were to conjure just a handful of contemporary filmmakers — Lynne Ramsay, Peter Strickland, Rungano Nyoni, Richard Billingham, Ben Rivers — they all bring to mind very distinctive, deeply cinematic filmmaking registers."
No matter what a director's provenance, she adds: "Mostly I get excited when I can feel that filmmakers are alive — alive to cinema's history and to the world around them. Where will Wanuri Kahiu or Anocha Suwichakornpong take us next? How cool is it that Yorgos Lanthimos is getting these giant canvases to fill? More and more lively cinema in 2019, please."
Contact: Kate Taylor