Romantic drama premiered in competition in Cannes.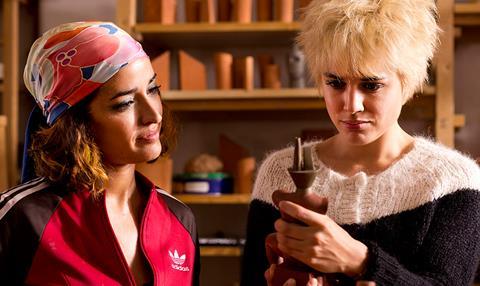 Spain has selected Pedro Almodovar's Julieta as its contender for this year's best foreign language film Oscar race.
Starring Emma Suarez and Adriana Ugarte, the film premiered in competition at this year's Cannes Film Festival.
It was selected from a three-strong shortlist that also included Iciar Bollain's comedy-drama The Olive Tree and Paula Ortiz's The Bride.
Marking Oscar-winner Almodovar's 20th feature – his win came for 2002's Talk To Her – the story of Julieta follows a broken-hearted woman who decides to confront the problems in her life, notably her estranged daughter.
Spain's last winner in the foreign language Oscar category was Alejandro Amenábar's Javier Bardem-starring drama The Sea Inside in 2005. Almodovar's last film to be nominated in the category was 2006's Volver.