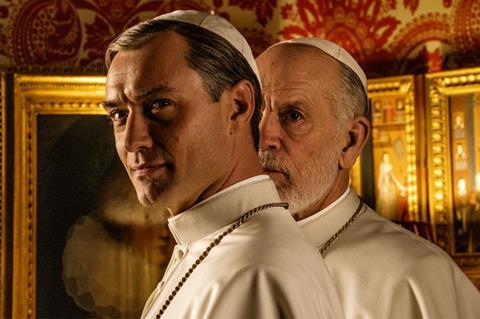 Spanish film and TV group Mediapro is launching a new division, The Mediapro Studio, with plans to invest €200m ($171m) in the development and production of scripted and non-scripted film and TV projects through offices in Europe, Latin America and the US.
Headquartered in Madrid, with 10 planned creative bases around the world, the new division already has 34 series in the works in Spain, Italy, Portugal, France, the UK, Finland, Colombia, Mexico, Argentina, Chile, the US and the Middle East, according to a statement from the Barcelona-based company. Details of the projects were not provided.
"The time has come to move beyond our role as a production company and to become a studio," said Mediapro Group managing partner Jaume Roures. "For 25 years, we have produced hundreds of great quality projects all around the world, with the ability to develop global content, all the way from the concept to broadcasting, including executive production and artistic direction. Because of this, we feel we are ready to go one step further and create unique content."
The move is in response to the global growing demand for high-end TV series, Previously Mediapro has focused on TV production fully financed by Spain's broadcasters. The new division will see Mediapro Studio collaborate with international production and distribution partners on high-end drama projects, develop original content with an eye on creating franchise material and retain IP where possible. The new company will also oversee Mediapro's sizeable. number of unscripted productions.
Mediapro's Javier Méndez Zori will serve as chief content officer of the new division, with Laura Fernández Espeso and Javier Pons, from the group's Globomedia unit, working as joint heads of TV.
The company, which has US offices in New York and Miami, is already a big producer and distributor in Europe and has been a co-production partner on international high-end drama series including The Young Pope and its follow-up The New Pope, which is now in production. The group is also partnering wtih HBO on A Dry Run: The Lincolns In Spain, the TV project in development from The Wire creator David Simon.
"We want to be a global company, a key player in the international content industry, strengthening our presence around the world as a part of our growth," said group managing partner Tatxo Benet.