Other winners at Brazilian festival include An, Pixadores, The Violin Teacher, Wrestlers.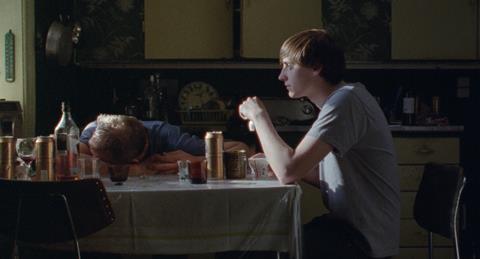 Runar Runarsson's Sparrows took the jury prize for best fiction at the São Paulo International Film Festival, which ended Nov 4. It also won the best screenplay prize for its writer/director Runarsson.
Sao Paulo's New Directors Competition is for first and second features (Sparrows is Runarsson's second after Volcano.)
Sparrows, an Iceland-Denmark-Croatia co-production, is about an Icelandic teenage boy who has to leave Reykjavik to go back to live in his remote hometown with his estranged father.
Sparrows premiered in Toronto and also won the Golden Shell in San Sebastian.
The jury gave an honorable mention to Jacek Lusinksi's Polish feature Carte Blanche.
The audience award for best foreign fiction went to Japanese auteur Naomi Kawase's An and for best foreign documentary to Amir Escandari's Pixadores (Finland, Denmark, Sweden).
Audience awards for Brazilian films went to Sergio Machado's The Violin Teacher for fiction and Marc Dourdin's Wrestlers for documentary.
The Critics' Prize went to Italy's Ermanno Olmi for Greenery Will Bloom Again; the Abraccine prize went to Ives Rosenfeld's Hopefuls.
The youth awards were given to Peter Flinth's Beatles for foreign film and Marina Person's California for Brazilian film.
Other honours were the Leon Cakoff Prize to Jose Mojica Marins and the Humanity Award to Patricio Guzman and Ermanno Olmi.
Sao Paulo's festival ran from Oct 22 to Nov 4 and showed 312 films from 62 countries in 22 venues. The 39th edition of the festival paid tribute to the centenary of Italian director Mario Monicelli.