Marvel reboot dominated this week's social media buzz ahead of its release.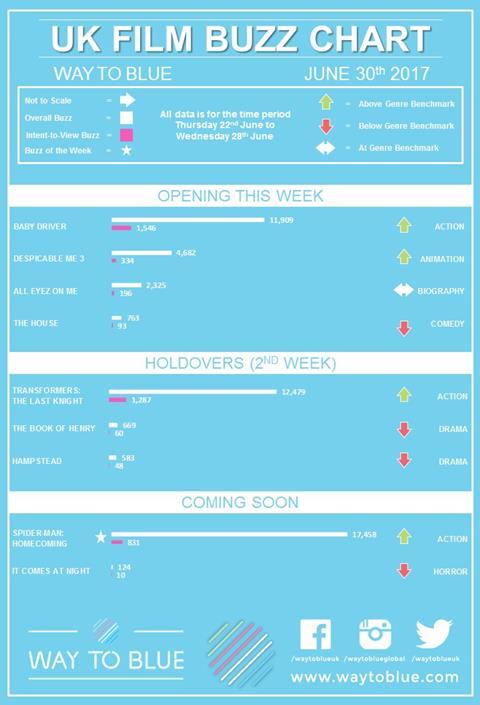 Spider-Man: Homecoming tops this week's UK social media buzz ahead of its release next Wednesday (July 5).
The Marvel reboot amassed 17,458 comments on social media, news, forums and blog, with 831 registering an intent to view, according to analysts Way To Blue.
Behind Spider-Man was Transformers: The Last Knight, in its second week of release scoring 12,479 comments, while new release Baby Driver was slightly behind with 11,909 comments.
Behind those on this week's chart were animation Despicable Me 3, Tupac Shakur biopic All Eyez on Me and Will Ferrell and Amy Poehler comedy The House.
Also causing buzz were The Book of Henry, Hampstead and It Comes At Night.
For an explanation of the Way to Blue chart and its methodology, which tracks 'overall buzz' and important 'intent to view' buzz, click here.