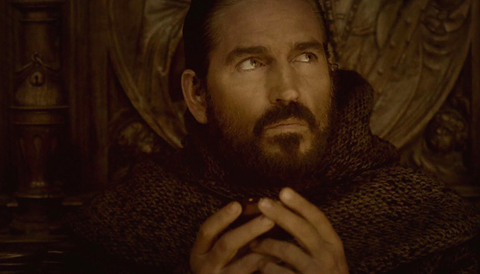 LA-based sales agent Spotlight heads to Berlin this week with international sales rights excluding Spain to the historical adventure Onyx, Kings Of The Grail narrated by Jim Caviezel.
The story starts with the discovery of an 11th century Egyptian document that claims to offer the key to the whereabouts of the chalice from the last supper with Christ. The dramatised story spans Medieval Europe through the Second World War and beyond in an inquiry into what it means to be human.
Roberto Girault directed and co-wrote the feature alongside Luis Reneo and Margarita Torres. Óscar Cifuentes and Pedro Palacios produced through Sevenfor Servicios Audiovisuales.
Spotlight's director of sales Alfredo Lara Orbezo brokered the deal and said, "The film is masterfully directed by Roberto Girault and not only fascinating but it's a magnificent production. It pushes the limits of what a documentary can do."
Cifuentes added, "We believe that Onyx offers the viewer the opportunity to enjoy an extraordinary story, that we have had" the opportunity to recreate in fiction with a cast of luxury, and that we have wanted to do so that everyone knows the importance of what has been the cup that Jesus Christ used at the last supper, through time and the people who protected him.