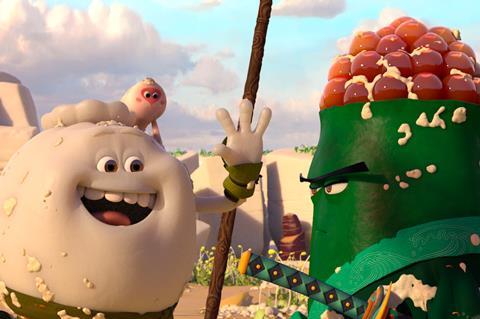 Los Angeles-based Spotlight Pictures has acquired sales rights to the $12m feature animated Kung Food from Yi Animation in the days leading up to AFM.
The full-length 3D feature takes place against the backdrop of ongoing conflict between foods as a steamed bun must embark on a hero's journey and save the world of foods.
"It's no secret that China is expected to become the largest movie market in the world by 2020, surpassing the North America box office with 200 billion yuan," said Spotlight CEO Matt McCombs.
"As we are based in Los Angeles, Spotlight is the perfect partner for China. We have long-term plans on gaining trust as their humble partners from the west. Our partnership with Yi Animation is a prime example of our best in class partners we want to work with in Asia."
Kung Food is the first of a roster of feature adaptations Yi Animation plans to make from its stable of TV properties. CEO Haiming Cheng said, "We are excited to work with such an established Los Angeles media company as Spotlight."
Kung Food was the winner of the best Asian Animated Film award at the Seoul International Animated Film Festival and is in official selection at the Black Nights Film Festival and the Spark Animation Canada Festival.