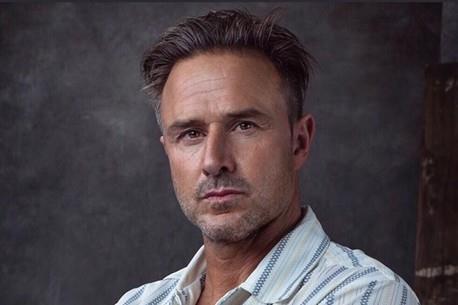 David Arquette will reprise his role as Dewey Riley in Spyglass Media Group's relaunch of the cult horror franchise Scream, which is being lined up for a North Carolina shoot later this year when safety protocols are in place.
Conversations are underway with other legacy cast. The 1996 original starred franchise lead Neve Campbell, and Courteney Cox. Campbell played Sidney Prescott, who faces down a string of murderers in the guise of Ghostface. Arquette played a law officer in the films who investigates the killing spree.
Matt Bettinelli-Olpin and Tyler Gillett of the filmmaking group Radio Silence behind Ready Or Not and V/H/S will direct from an original story co-written by James Vanderbilt (Murder Mystery, Zodiac, The Amazing Spider-Man) and Guy Busick (Ready Or Not). Plot details remain under wraps.
Project X Entertainment's Vanderbilt, Paul Neinstein and William Sherak are producing, and franchise creator Kevin Williamson will serve as executive producer alongside Bettinelli-Olpin, Gillett and their Radio Silence partner Chad Villella.
Wes Craven directed the entire Scream franchise, which ran until 2011 and grossed more than $600m worldwide. Williamson wrote the original film as well as Scream 2 and Scream 4.
An anthology TV series, based on the property with different characters in new settings, aired on MTV and VH1 from 2015-2019.