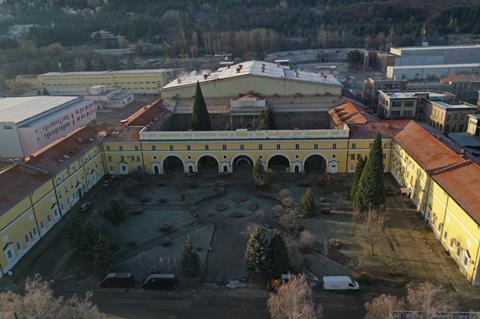 Nu Boyana Studios, the eastern European complex owned by Millennium Media and Nu Image that has hosted shoots for Netflix smash The Hitman's Bodyguard and indie blockbusters Expendables 2 and London Has Fallen, is reopening as Bulgaria eases lockdown restrictions.
The plan is to restart production on commercials once the government has approved proposed safety and hygiene protocols, and Screen understands the postponed shoot on the Megan Fox horror thriller Till Death would be the first feature to go and has been earmarked for July.
As Bulgarian authorities prepare to lift travel restrictions on June 14, Nu Boyana has proposed visitors get tested within three days of departure, upon arrival in Bulgaria, and again two days later before being permitted to work.
Last week (May 13) maintenance crews initiated a deep clean and repair work on the venue, which sits in the foothills of the Vitosha mountain massif outside the capital Sofia and houses 10 sound stages and a water tank.
They began work on fitting out the complex with hand sanitising stations and implementing social distancing measures.
"During the pandemic we took some time to focus on development and to analyse the market moving forward, said Nu Boyana chairman said Yariv Lerner. "We have emerged with a new strategy that aims to help producers get back to work and fulfil the lack of content we see hitting us a few months down the line."
Nu Boyana's proposed protocols – one set for commercials and another for features – are under review by government departments and will be published on the studio's website once ratified.
The studio's production credits include Millennium Media's Hunter Killer, Hellboy, and Expendables 3.