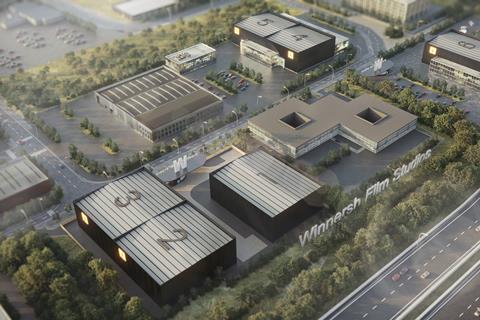 The UK space race continues as Stage Fifty is opening its second film studio site in the UK, Winnersh Film Studios, located in Winnersh, Thames Valley, in the south east of England.
The studio plan includes six sound stages offering over 120,000 sq ft of stage space, supported by 25,000 sq ft of offices and 50,000 sq ft of workshops. A 30,000 sq ft stage will house the world's largest fully encapsulated virtual production volume, created in partnership with Fin Studio Pictures. Building is set to be complete in 2022, with 90% of the construction materials reusable or recyclable. The offices and workshops are operational now for pre-production.
Stage Fifty estimates it will bring a £50m economic boost to the UK economy annually, creating around 500 new jobs in the UK film and production sector, and supporting a further 500 indirect jobs in the supply chain.
The first UK studio space built by Stage Fifty is located in Farnborough, Hampshire.