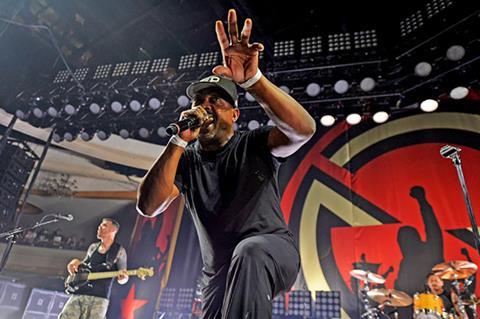 Starline Entertainment has taken on world rights for Victoria Thomas' hip-hop themed documentary Born In New York, Raised in Paris.
The film looks at how the hip-hop subculture born in the Bronx found resonance in France (now its biggest market outside the US).
The film features Chuck D as well as French rappers Mokobe, Menelik, Kery James and Ekoue of La Rumeur.
Thomas's UK-based company Polkadot Factory produces, is co-production with French filmmaker, writer and journalist Rokhaya Diallo; and New York and Paris based talent manager Yasmina F. Edwards and producer Severine Catelion.
The doc is now in post for delivery in early 2018.
Thomas has previously co-produced feature documentary Between Rings and directed shorts including I Believe In Pink.
Thomas said: "I love the concept of a secular state where race does not matter but rap lyrics in France always alluded to an alternative reality. And an encounter with the police on an overnight train from Berlin made the lyrics finally resonate because up until I spoke in English with a British accent, I was a suspect. Almost immediately, aggression morphed into apology and banter about Barack Obama. There was a distinction and ranking in blackness, and the irony was not lost on me. But I knew at that point that I could no longer distance myself from racial profiling on the grounds I was not French. I was black first in the eyes of the law and I may not always get the chance to speak and proclaim my difference."
Starline's Director of Acquisitions Piers Nightingale, who negotiated the deal with Thomas, added, "Few can deny the enormous cultural impact Hip Hop has had globally, but with our current political and social landscape increasingly polarised across racial fault lines, this unique film sets out to show how rap music exploded, beyond mere entertainment, into a ringing shout of defiance against injustice. We are absolutely thrilled to be working with Victoria (Thomas) on this exceptional film and look forward to bringing to the international market early next year."