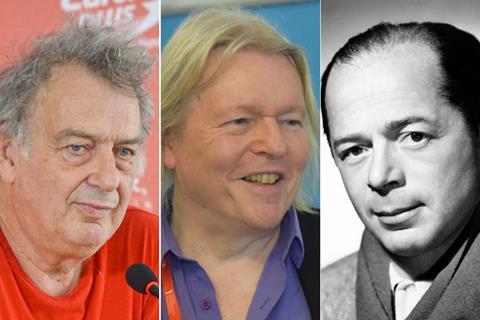 UK director Stephen Frears is set to reunite with writer Christopher Hampton on Mr. Wilder & Me, an adaptation of Jonathan Coe's 2020 novel of the same name about the struggles of legendary US director Billy Wilder to make his penultimate film Fedora.
The film is in development and is being co-produced Germany's Pandora Film which has received €75,000 ($79,124) in development funding from Bavarian regional film fund FFF Bayern's latest funding round.
Mr. Wilder And Me takes place in Germany and Greece in 1977. It tells the story of Billy Wilder's struggles to write, finance and shoot his penultimate film Fedora, as observed through the eyes of a young Greek interpreter.
Close relationship
This is the fifth time that Frears and Hampton will be working together as director and screenwriter, having first collaborated on 1977 BBC2 Play Of The Week Able's Will.
The duo's most famous work is 1988 Oscar-winning Dangerous Liaisons, based on Hampton's 1985 play (which was itself adapted from Pierre Choderlos de Laclos' 1782 novel); which they followed with features Mary Reilly (1996) and Chéri (2009).
Hampton recently co-wrote The Son with director Florian Zeller, having won the Oscar for best adapted screenplay for The Father last year with the same collaborator.
The making of Fedora was the subject of German filmmaker Robert Fischer's 2014 documentary Swan Song: The Story of Billy Wilder's Fedora, which is acknowledged by Coe as a main source for his novel.
Hampton also adapted Wilder's classic 1950 film Sunset Boulevard for an Andrew Lloyd Webber musical that opened in 1993.