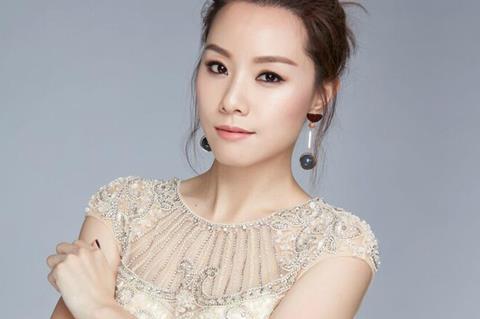 Hong Kong's Stephy Tang has been announced as this year's recipient of the Screen International Rising Star Asia Award at the 17th New York Asian Film Festival (NYAFF) on July 6.
Tang, a former volleyball star, singer and model, will collect the annual honour before a screening of Chapman To's The Empty Hands. The festival is set to run from June 29-July 15.
Tang started out in entertainment as the lead singer of girl band The Cookies prior to launching a successful solo career. In addition to concerts, albums and television appearances, she launched her own fashion label and wrote a romance novel.
Known in the film world for her turn in a series of popular rom-coms directed by Patrick Kong from 2006-2015, Tang is receiving the award in recognition of her recent shift in direction as she takes on a series of more challenging roles.
She played a pregnant policewoman investigating a murder case in Cheung King-wai's Somewhere Beyond The Mist, and trained for six months for her role in The Empty Hands, in which she plays a young woman who reaches self-actualization by stepping back into the ring after the death of her estranged father, a karate master.
Tang recently told the South China Morning Post she hopes The Empty Hands represents a new era of "more female-oriented films in Hong Kong", adding: "In the last few years, I have been hoping that people would recognize me as an actress rather than as a singer. Of course I still do concerts but, in the past, I made movies as a singer, and now I hope I'm more an actress doing music. I'm determined to make this happen."
Samuel Jamier, NYAFF's executive director said, "At a time when Hong Kong cinema is reinventing itself and finding a new maturity, we're excited to award an actress who has also reinvented herself. We believe that Stephy Tang has the talent, determination and charisma to become one of Hong Kong's leading actors in the years to come."
Previous recipients of the Screen International Rising Star Asia Award include Japan's Fumi Nikaido in 2014 and Shota Sometani in 2015; Japan's Go Ayano, China's Jelly Lin, and the Philippines' Teri Malvar in 2016; and Thailand's Chutimon "Aokbab" Chuengcharoensukying in 2017.
The New York Asian Film Festival is co-presented by Film Society of Lincoln Center and Subway Cinema Inc.