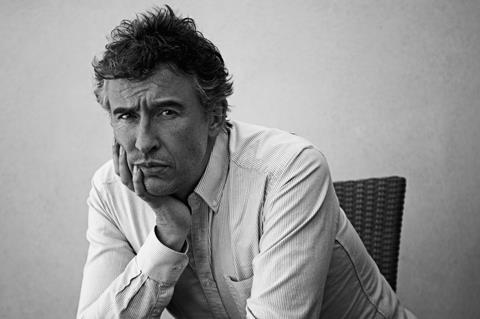 Steve Coogan, who stars as a fashion mogul in Michael Winterbottom's Toronto-bound satire Greed, will receive the Bafta LA Charlie Chaplin Britannia Award for Excellence in Comedy at the 2019 British Academy Britannia Awards in Los Angeles on Oct. 25
Coogan, one of the most distinguished and versatile comedians, actors, mimics and writers to emerge from the UK in the last three decades, rose to fame with his spoof talk show host Alan Partridge.
He cut his teeth as an impersonator and comic on the 1980s satirical TV series Spitting Image. Partridge was born from various BBC Radio 4 shows and the character starred in TV shows, among them Knowing me, Knowing You, I'm Alan Partridge, Alan Partridge's Scissored Isle, and This Time With Alan Partridge earlier this year.
Coogan has starred with Rob Brydon in The Trip films, and they are currently filming The Trip To Greece. Overall Coogan has won seven BAFTAs and seven British Comedy Awards. He won the BAFTA for best male comedy performance in 2011 for his performance in The Trip, and most recently won the BAFTA for male performance in a comedy programme for Alan Partridge's Scissored Isle in 2017.
He was nominated for a BAFTA Film Award for best actor for his role in Stan & Ollie, and won the BAFTA Award for best adapted screenplay in addition to being nominated for Best British Film and Best Film for Philomena, which he co-wrote with Jeff Pope and starred in opposite Judi Dench. The film was also nominated for four Oscars, including best film and best adapted screenplay.
Coogan's film career credits includes numerous films with Winterbottom (The Trip series, Greed, 24 Hour Party People), A Cock And Bull Story, Night at the Museum, Tropic Thunder, In the Loop, The Look of Love, Alan Partridge: Alpha Papa, and Despicable Me 2 and 3.
"Throughout his three-decade career, Coogan has mastered the art of making people laugh and continues to entertain audiences with his brilliant portrayal of comedic characters," said BAFTA Los Angeles CEO Chantal Rickards. The Charlie Chaplin Britannia Award for Excellence in Comedy is presented by Jaguar Land Rover.