EXCLUSIVE: French sales and production company fills out slate with upcoming films by the Alayan brothers and new Egyptian title.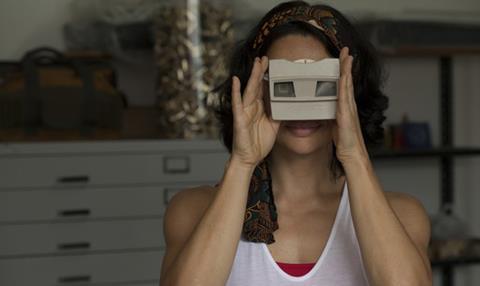 Paris-based sales and production company Still Moving has boarded two upcoming Arabic-language pictures, Palestinian film-makers Muayad and Rami Alayan's The Reports On Sarah And Saleem and Egyptian director Omar El Zohairy's Feathers Of A Father.
The Reports On Sarah And Saleem is the second feature by the Alayan brothers, former Berlinale Talents who premiered their first film Love, Theft And Other Entanglements at the festival in 2015.
It revolves around a dangerous love affair between a Palestinian man and an Israeli woman.
Feathers Of A Father is the debut feature of El Zohairy, following a series of award-winning shorts – includingThe Aftermath Of The Inauguration Of The Public Toilet At Kilometer 375.
The director also worked as an assistant director to Ahmad Abdalla on Rags & Tatters and Tamer El Said on In The Last Days Of The City.
Still Moving is co-producing alongside Cairo-based production powerhouse New Century.
"It's a black comedy critiquing the patriarchal society about a family in which the father turns into a chicken," says Still Moving founding co-chief Pierre Menahem. "It is one of the buzziest titles at the Torino Film Lab last December."
It marks a broadening in the focus of the Paris-based sales and distribution company which has focused mainly on Latin American fare since its launch at the 2015 Berlinale by Menahem and Juliette Lepoutre.
"We're pleased to be expanding our slate to include Arabic as as well as Latin American titles," said Menahem.
Berlinale title
Still Moving is at the Europeam Film Market (EFM) this year selling Panorama title Pendular [pictured], a hybrid work by Brazilian director Julia Murat's about a dancer and a sculptor who share their lives and creative work space.
It is the company's first co-production to come to fruition since its launch by co-founders Pierre Menahem and Juliette Lepoutre at the 2015 Berinale.
"When we launched the company the idea was always to do both sales and production," said Menahem.
"We worked on Julia's first feature Found Memories. It did pretty well for an first, art-house film, both in terms of sales and festivals so here we go again with Julia. It is radically different. She takes big risks. Everyone is expecting her to make a contemplative work but this is the opposite. It's very urban and not slow-paced at all."
Upcoming projects
Other upcoming pictures on its slate include La Familia Sumergida, the directorial debut of Argentine actress Maria Alche, best known internationally for her performance in Lucrecia Martel's The Holy Girl.
The film is about a woman who embarks on a road-trip with a younger man following the sudden death of her beloved sister, leaving her husband and grown-up children behind.
"It is currently shooting in Buenos Aires. Our hope is that it will be ready for the fall festivals, maybe Venice," says Menahem.
The company is also involved in Brazilian filmmaker Maya Da-Rin's fantasy drama The Fever revolving around reports of a dangerous beast in the Amazonian industrial city of Manaus.
The project has had success on the European funding and co-production scene of late securing the support of the France's Aide aux cinémas du monde as well as winning a €50,000 production grant from the Torino Film Lab.
"We'll shoot at the end of this year. The script is amazing. Everyone who reads it, goes for it," said Menahem. "It would be a good film for Cannes 2018."