Distributor plans autumn release following deal with Pathe International.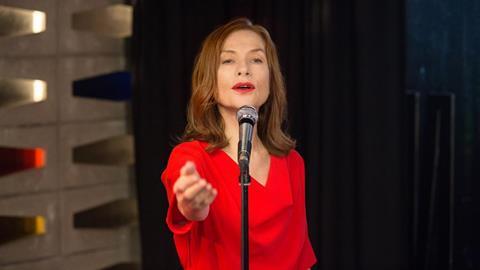 Strand Releasing has picked up North American rights to Souvenir starring Isabelle Huppert and Kevin Azaïs.
Bavo Defurne directed the film, which concerns a former singer who works in a factory and whose days of glory appear to be behind her.
When a co-worker discovers her talent he persuades her to hit the road for a comeback tour and a budding romance ensues.
Strand distributed Defurne's previous feature North Sea Texas as well as his short films.
The distributor is no stranger to Huppert either, having released Anne Fontaine's My Worst Nightmare, Guillaume Nicloux's Valley Of Love, and Catherine Breillat's Abuse Of Weakness.
Strand plans an autumn release and negotiated the deal with Pathe International. Bonjour Pictures, Frakas Productions, Deal Productions, and Avenue B Productions produced Souvenir.
"This film is making an amazing journey and I think Souvenir comes to the US at the perfect time," Defurne said. "It's a story about hope and self-realisation. Huppert's character lost her love, her career, every purpose in life, but she fights back.

"Now and then life does offer us a real opportunity for happiness, we just have to grab it when it comes by, like she tries to do. I couldn't be more excited that Strand Releasing continues to be the home of our films in the US. And I look forward to continue this fruitful relationship soon with our next projects. "
"Having worked with Jon [Gerrans] and Marcus since our very first short films, we feel blessed to collaborate with Strand Releasing yet again, this time in bringing the exciting cocktail of great acting, romance, comedy and catchy Pink Martini songs that is Souvenir to the US screens," writer-producer Yves Verbraeken said.