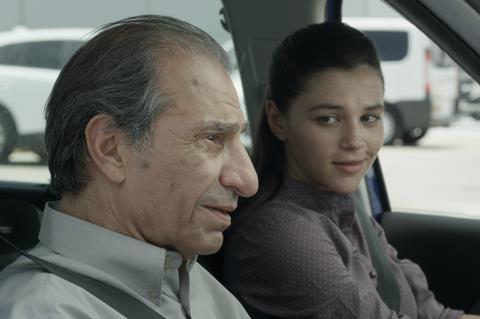 Strand Releasing has acquired all North American rights to Avi Nesher's Israeli hit The Other Story from Mark Damon's Foresight Unlimited.
The Other Story is enjoying an extraordinary run in Israel, where it is approaching $7m at the box office, and recently won the Audience Choice Award for Best Feature Film at the Israeli Film Festival, where Nesher received the 2018 IFF Cinematic Achievement Award.
The film premiere in Toronto and stars Yuval Segal as a man who connects with his ex-wife to investigate why his formerly fun-loving daughter has enrolled in an ultra-orthodox seminary.
Maya Dagan and Joy Rieger round out the lead cast. Nesher wrote the screenplay with Noam Shpancer. David Silber, Moshe Edery, Leon Edery, Nesher, and Davild Milch served as producers.
Jon Gerrans of Strand Releasing brokered the deal with Damon of Foresight Unlimited.
"We are very proud to represent this extraordinary work of Avi Nesher, and extremely happy that Strand Releasing will distribute the film in North America," said Damon. "We know that Avi Nesher's brilliant film will be given the release it deserves by Jon Gerrans and his team at Strand Releasing."
"We've been longtime admirers of Avi's work and thrilled to be working with him, additionally it's been a great opportunity to work with Damon, who has been a longtime friend and colleague that we've respected for so long," said Gerrans.
Nesher's recent credits include Rage And Glory, The Secrets, The Matchmaker, The Wonders, and Past Life, and Turn Left At The End Of The World.