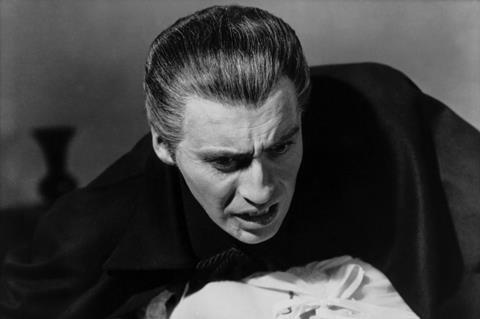 Studiocanal has signed a deal with UK-based horror production company Hammer Films to license global distribution and marketing rights to the 200 titles in the Hammer catalogue.
In addition to the right to market the Hammer brand in relation to its films, Studiocanal will handle international all-rights sales of the Hammer library and will directly distribute in its own territories, which include the UK, France, Germany, Australia, and New Zealand.
The deal expands on the two companies' existing relationship, which has involved collaborations on the restorations of films in the Hammer library. Studiocanal already holds distribution rights to multiple Hammer horror titles; the new deal extends the partnership internationally, as well as adding to the collection.
Hammer Films was established in 1934 and has produced genre classics including The Curse Of Frankenstein (1957) and Dracula (1958). Its latest film, The Lodge, is directed by Veronika Franz and Severin Fiala and is set for a February 2020 release.
Studiocanal's upcoming slate includes Aardman Animations' A Shaun The Sheep Movie: Farmageddon, Marjane Satrapi's Radioactive starring Rosamund Pike, and family classic The Secret Garden.