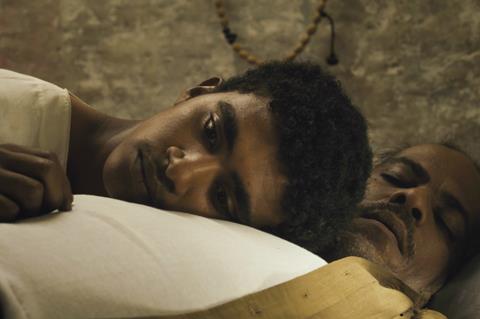 Pyramide International has unveiled first sales on Sudanese filmmaker Amjad Abu Alala's debut feature drama You Will Die At 20 as it continues its prize-winning tour of the autumn festival circuit.
In early deals, it has sold to the UK (New Wave), Switzerland (Trigon), and Serbia (Centar Film) and a number of other territories are in negotiation.
The feature won Venice's prestigious Lion of the Future, or Luigi De Laurentiis Award for a debut film, in September and has just clinched best film at Egypt's El Gouna Film Festival.
It also screened at Toronto in the World Contemporary Cinema sidebar and next heads to the Busan International Film Festival.
Set against the backdrop of contemporary Sudan, You Will Die At 20 revolves around a young man who has been raised to believe he will die aged 20 following an odd happening at the Sufi ceremony celebrating his birth.
The film is loosely adapted from a short story by dissident Sudanese writer and activist Hammour Ziada and also draws on Alala's own childhood experiences.
Alala began shooting the film in Sudan in December 2018 just as street protests against the 30-year dictatorship of now-deposed President Omar al-Bashir were taking off. He describes his protagonist's struggle to shake off the shackles of pre-destination as a metaphor for the Sudanese people's fight for democracy.
The film was produced by Paris-based production house Andolfi, Egypt's Transit Films, Norway's Duofilm, and Germany's Die Gesellschaft DGS with Sudanese company Station Films and Egyptian indie cinema powerhouse Film Clinic on board as co-producers. It is only the eighth feature to produced in Sudan but comes in the wake of a growing Sudanese cinema scene.