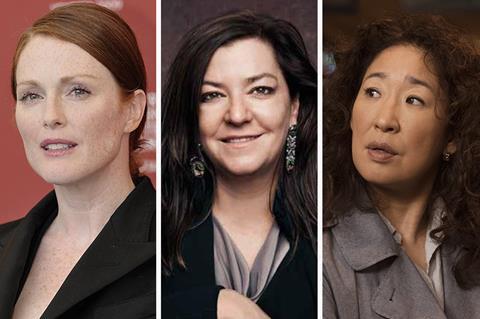 Julianne Moore and Sandra Oh have signed on to star in thriller Stone Mattress, directed by Lynne Ramsey.
The project is based on a short story by Margaret Atwood and is produced by John Lesher and JoAnne Sellar.
Amazon are handling domestic rights. Studiocanal and Film4 are in final negotiations to board the project. Studiocanal are launching worldwide sales at Cannes for the partners releasing in their territories (France, UK, Germany and Aus/NZ).
The revenge thriller is set on a cruise ship in the Arctic and is aiming to shoot on location in September.