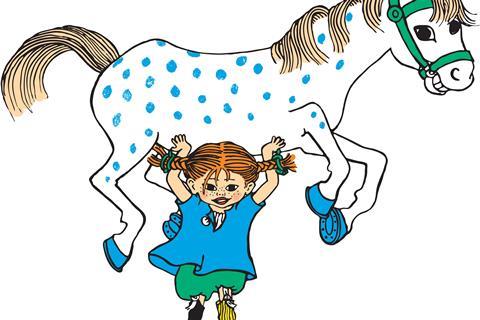 Studiocanal and Heyday Films, who previously collaborated on Paddington, are in early development on a film version of Pippi Longstocking, alongside the Astrid Lindgren Company.

Pippi Longstocking is the main character in the classic series of children's books by Swedish author Astrid Lindgren, with the first book published in 1945. The books have been translated into 77 languages with over 65 million copies sold worldwide.
David Heyman is producing for Heyday with Jeffrey Clifford and Rosie Alison.
The Stockholm-based Astrid Lindgren Company owns and manages all publishing, film/TV, stage, music merchandising and theme park rights to works by Astrid Lindgren.
Other upcoming Studiocanal and Heyday projects are Marc Munden's The Secret Garden, currently in post-production and set for an April 2020 UK release, and a Paddington animated television series shooting in London.