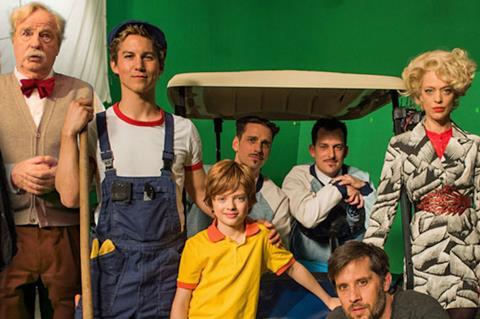 Studiocanal is launching sales on Tim Trachte's live-action adaptation of classic German animated children's show Benjamin The Elephant at EFM.
The feature has been in the works for more than two years but nothing has been shown until now. "It's the first time we're showing images to buyers," said Studiocanal's newly promoted Anna Marsh, ahead of a promo-reel screening today (Feb 7).
Produced by Christian Becker at Rat Pack Filmproduktion, the film features an ensemble cast including Heike Makatsch, Tim Oliver Schultz and Friedrich Von Thun. The franchise - born out of an audio series created by Elfie Donnelly in the 1970s – has sold more than 14m books worldwide and 65m audiobooks worldwide. "We think this will be massive in Germany but also has the potential to draw international buyers," said Marsh.
Studiocanal will also unveil Anissa Bonnefont's documentary Wonder Boy, following real-life fashion prodigy Olivier Rousteing on his poignant journey to find his biological mother. It joins a growing roster of high-end theatrical documentaries on the Studiocanal slate, which also include Capital In The 21st Century, exploring the theories of French economist Thomas Piketty.
Marsh said the company would not be launching any new English-language titles this EFM, but would continue work on previously announced titles Gunpowder Milkshake, Rio, Radioactive and The Secret Garden. She cited Studiocanal's French-language offering as being particularly strong, topped by family holiday comedy Venice Calling by Ivan Calbérac, whose previous film The Student And Mr Henri sold well internationally and did particularly well in Germany.
Marsh, who is currently based in Paris in the position of international distribution EVP, arrives at the EFM just days after being promoted to the position of managing director of Studiocanal UK in London. She will continue to head up Studiocanal's international sales arm while taking up her new post on March 1, where she will work alongside CEO Nicola Shindler.